HR often gets an unfair rap for being the "fun police" – but what if your predecessor really did rule with an iron fist?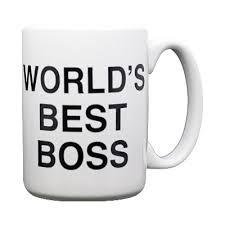 We all inherit things we don't necessarily want – your mum's frizzy hair, your dad's habit of biting his fingernails – but what about the unwanted reputation of the HR professional who came before you?
If your predecessor ruled with an iron fist, that reputation could prove hard to shake. Here, one HR manager explains how she completely changed her employees' past perceptions.
"People used to hate coming to the HR office because they thought they were going to get punished," Alice Lesmana told
HRM.
"It's improved now."
"Employees hated it before because, although the last manager was very good, she came across as stern and strict," explained the Vancouver-based leader.
"I'm more balanced," she continued, "so I can be strict if I have to be but most of the time I'm there to support them. However, getting employees to realize tactics had changed was no easy feat and repairing the damaged relationship certainly didn't happen overnight.
The personal touch
Lesmana says HR managers who want to build a good rapport with their employees should strive to connect on a personal level.
"I know every single employee here by name and by ID number," she said. "There are like 400 of them but it lets them know you see them as an individual." Lesmana insists that even the smallest thing, like being able to use an employee's name when you thank them, makes a bigger impact than you realize.
"Ask employees how they're doing or what's going on with their family," urged Lesmana, "but make sure to remember whatever it is then ask them how it went or what happened."
"When you talk to employees, be caring – that's the most important thing," she continued.
Flexible but firm
Being flexible but firm is key to building respect and improving the relationship HR has with employees, says Lesmana.
For example, employees may come in and ask for the next day off despite having skipped the mandatory two weeks' notice. Lesmana says if she can authorize it she will but from that point on, employees will have to follow the rules.
"I can instil discipline when I have to," affirms Lesmana, but that doesn't mean you shouldn't bend to help your employees when possible.
"It used to be that [employees] hated coming into HR because they thought it could only be something bad – I don't like that perception of myself because it sets the wrong tone," explained Lesmana.
"
We're supposed to be neutral party," she continued; a go-between who acts in the best interests of everyone – whether they're a frontline employee or a high-level exec.
"At the end of the day the key role of HR is to keep that positive relationship with everybody and keep that positive energy," said Lesmana. "Building that trust and building that relationship is so important because you can only achieve great results with a team effort."
More like this:
Have you ever been convicted of a crime?
You're late! – but does it even matter?
Lost in translation – does HR speak a different language?