The constant push towards change and innovation can create the perfect conditions for bullying and harassment – here's how HR can avoid it.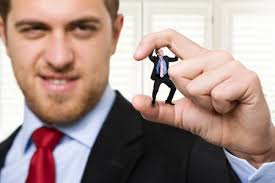 While taking the step to implement policies that prevent bullying and harassment in the workplace is important, Matthew Robinson, partner & solicitor at FCB Group, warns that more should be done than just 'ticking and flicking' – ticking the box and flicking the document into its appropriate file.
"Workplaces are dynamic, because there is a constant turnover not only of personnel but also of their personal aims, desires and circumstances," he said.
For instance, a model employee can change their behaviour if the situation at home becomes worse or there are sudden structural or operational shifts at work.
"A change in leadership can transform the way the individuals in a team interact and thus affect the quality of the work being undertaken. A team restructure can have the same effect."
These types of changes can pave the way for a spike in workplace bullying. In order to prevent this type of negative trend in a changing workplace, Robinson suggested the following steps:
Take snapshot samples of your workplace culture to identify any unusual areas. Further analysis can also be done through baseline readings of these snapshots.
Implement and constantly improve grievance procedures and policies for workplace bullying and harassment.
Review employee induction processes to make sure all new staff are aware of workplace values.
Train staff, managers and line managers in how to maintain workplace values and quickly stamp out any errant behaviour.
Take swift, decisive action against any staff member who breaches these workplace values.
Develop processes which handle complaints quickly through the use of dispute resolution processes. This should include conducting a swift investigation, preventing retaliatory action during the investigation, and offering a flexible range of options to resolve the dispute.
"Employers need to reinforce their workplace values constantly," Robinson said. "In addition, they need to create access points so the workforce has an opportunity to express their concerns."
"Quite often, we talk to businesses that, we find, had no idea there was a problem, simply because they hadn't bothered to create ways for workers to communicate with senior management about issues that were concerning them."
More like this:
WestJet hit by harassment allegation - again
Tech company criticized for firing employee after online abuse
Courts revaluating "reasonable notice"