Fast-food workers in New York City are set to have their wages doubled to US$15 an hour by the end of 2018, with the rest of the state to follow suit by 2021.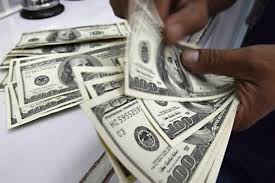 According to reports by Reuters, the New York Wage Board voted unanimously for the increase, which will affect 180,000 workers across the state and is applicable to fast-food chains with 30 or more locations in the US.
The three-member board was established by Governor Andrew Cuomo in May after the state legislature rejected his proposals for minimum wage increases for most workers.
While the board's decision does not need legislative approval, it requires approval from the state labour commissioner, which it is expected to obtain.
"This is going to help hundreds of thousands of New Yorkers, but this is going to do something else," Cuomo said at a rally in New York City. "Because when New York acts, the rest of the states follow."
Since 2009, the federal minimum wage in the US has been US$7.25 an hour.
Last month, Los Angeles set its minimum wage to rise from US$9 an hour to US$15 an hour by 2020, while Seattle and San Francisco have also increased their minimum wages in recent years.
Currently, New York's minimum wage sits at US$8.75, and according to the Fiscal Policy Institute, 60% of New York's fast-food workers rely on some form of public benefit to supplement their incomes.
Business groups and other critics are reported to have slammed the decision as discriminatory because it singles out one industry, and it is also reported that legal challenges are expected to arise.
More like this:
Swift sacking for homophobic college professor
Why Accenture is ditching performance reviews
Salary-slashing CEO sued by brother