The fast food giant says it developed the outfits with staff in mind but critics say they'd be more fitting for a Star Wars film.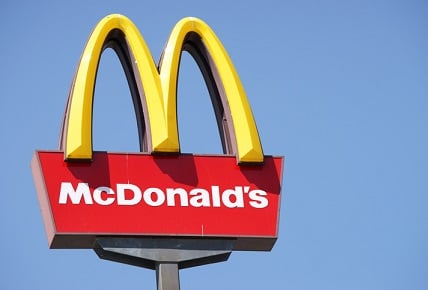 McDonald's has become the subject of merciless online mocking after its newly launched uniform didn't go down so well with social media users.

"McDonald's new uniforms make their employees look like they're about to fail Darth Vader for the last time," said one Twitter user.

"McDonald's uniforms will soon require a certain haircut as well," said another, including an image of South Korean dictator Kim Jong Un.

Senior HR director Jez Langhorn has defended the company's decision and said the new work wear has been developed with feedback from both employees and customers in mind.

"Our new collections focus on comfort, fit, functionality and contemporary professionalism, delivering a uniform that crew and managers will feel comfortable to work in and proud to wear," said Langhorn.

"Beyond that, it's another step in the company's continuous effort to raise the bar by investing in people and improving the restaurant experience with a focus on hospitality."

The grey-toned collection was developed in collaboration with notable designers Waraire Boswell and Bindu Rivas and is the first time McDonald's has turned to influential designers for input.

"As a former McDonald's crew member myself, I understand the design and functionality needs of the next generation of McDonald's uniforms, and I was personally inspired to design a look and feel that gives restaurant employees a greater level of confidence," said Boswell.

The new uniform will start appearing in the U.S. in April and could be worn by approximately 850,000 restaurant staff.