Workers at one company are looking forward to the next Game of Thrones premier more than most after bosses promised them the following morning off.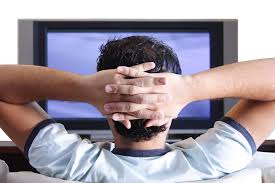 Game of Thrones fans everywhere have been anxiously awaiting the sixth season premier but workers at one British company will be more excited than most after bosses promised employees the following morning off.
The series is due to start on April 24 but anyone hoping to watch from the UK will have to stay up until 3am to catch the full first episode – acknowledging the fact that many of their employees would be turning up exhausted, +rehabstudio has instead everyone a half day of vacation.
"We are always trying to look after our guys and make sure we're giving them the best work environment and social life as well," said founding partner Tim Rodgers.
Not content with a one-off reward, the company – which has offices in London, Belfast and New York – has made the decision permanent.
A picture posted on
Facebook
of the official holiday policy states; "All +rehabstudio UK staff (London and Belfast offices) will receive an additional half day (morning) holiday following the first episode of each new season of Game of Thrones."
The clause also urges U.S. employees not to ruin the program for others – "U.S. staff are reminded not to share spoilers on the intranet until after the show has aired in the UK," it states.
Job applications at the company are reported to have risen by 20 per cent since the announcement was made.
More like this:
$3.2 million lawsuit against WSIB gets go ahead
WestJet rejects harassment allegations
Health and safety meets sci-fi for latest employee training