From planning for the apocalypse to forcing candidates to embark on a stressful journey, these are some of the more unorthodox methods of recruiting the best-fitting candidates.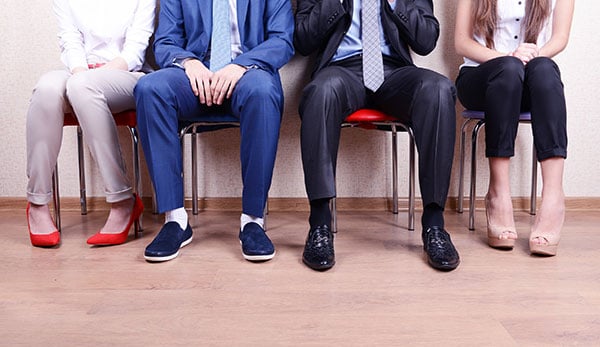 From planning for the apocalypse to forcing candidates to embark on a stressful journey, these are some of the more unorthodox methods of recruiting the best-fitting candidates.
Flying success
Candidates being considered for critical management roles at Certpoint Systems are asked to join the Ara Ohanian, vice president and general manager, on a six hour flight from New York to LA.
The candidates' journey takes place on a crowded commercial airliner, with only one luxury: the interview is conducted in business class.
"I'm more interested in learning about people's behaviour," said Ohanian. "You have an opportunity to observe individuals that you want to be a part of your team in a less structured but more complex and demanding setting than a one-to-one interview."
Ohanian estimates that his unorthodox methods add an extra $3,000 to $5,000 to annual hiring costs, but he said that this money is well spent – he's extended jobs offers to 90% of these candidates and none have ever refused.
Zombie Apocalypse
The CEO of a US sandwich shop chain ends each interview with the question: "What would you do in the event of a zombie apocalypse?"
He said that the responses allow him to "really get who this person is."
He claimed that candidates' answers reveal "whether they think quickly on their feet, whether they are a planner, what their priorities are and most importantly, whether or not they had fun with the question."
According to the CEO of the company, "sense of humour is very important" in their workplace – and so is truthfulness. He said that he is unimpressed by candidates who answered that despite the impending doom, they would still make it into work.
Meet Mrs. Boss
The final interview at M & E Painting, based in Colorado, is with the boss's wife.
Before deciding to offer a job to a candidate, Matt Shoup, the company's CEO and founder, asks candidates to bring "the most important person in their life" to dinner with him and his wife, who is co-owner.
Explaining his reasoning, Shoup said that he wants to hire people who genuinely support his company vision – which means that the most important person in their life must do so too.
"If you're not happy at home, then you bring that problem to work," he said.
Shoup has used this technique for the past two years, and since then has been named one of the US's best places to work and no employees have left due to job dissatisfaction.
Scrutinising scrawls
Ben Luck, director at Graphology Consulting Group, and handwriting analysis firm – said that the company analyses the handwriting of over 5000 job candidates per year.
Over a third of New York based companies have clients who use the service, including high profile organisations and individuals from the FBI to global celebrities.
With the candidate's consent, the employer sends a short handwriting sample to Graphology, who screen it to see how well they fit the job description.
According to Luck, the service can look at over 300 personality traits which experts say are revealed in handwriting.
Vocal coaching
Mike Faith, CEO of Headsets.com, is highly concerned with the voices of his customer service representatives.
Before hiring someone for the role, he asks them to engage in a phone interview with Australian voice coach Ken Welsh.
"If someone's on the phone all day, that's really important," said Faith.
Welsh listens to whether candidates speak too quickly, slowly, loudly or softly as well as evaluating whether their voices are clear enough.
To do this, he runs candidates through a series of linguistic exercises and tongue twisters, offering suggestions for improvement as they go.