With operations in over 80 countries worldwide, cultural diversity and awareness is of utmost importance at LG Electronics.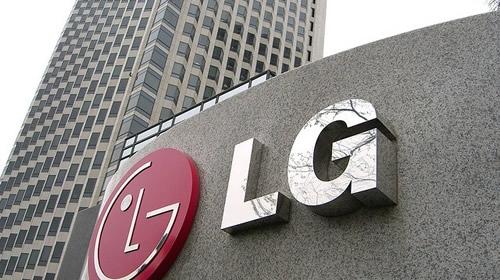 GoldStar was established in Korea in 1958, producing the nation's first radios, automatic telephones and black and white televisions. In 1995, the company was rebranded as LG Electronics, and now has subsidiaries in over 80 countries.
Although local operations are reasonably small – the company has 290 employees in Australia and New Zealand – LG's global reach has led Jackson to endeavour to build a truly multinational and culturally diverse organisation.
"It's interesting," said Amanda Jackson, HR director of LG Australia and New Zealand.
"When people talk about culture, a lot of the time the focus is on the differences. I prefer to focus on the similarities. That's what helps to change mindsets.
"There are far more similarities across cultures – and every day we as a company are working across borders."
LG's Seoul headquarters have prompted the company to focus particular attention on building awareness of Korean culture.
However, Jackson emphasised that she and her colleagues were dealing with people from various cultures every day.
"I work every day with our European and Southeast Asian colleagues," she explained. "I think just about every large company today is working cross-border."
Food glorious food
A number of initiatives have been implemented in the Australian offices, including international food days on which the company celebrates the cultural heritage of every employee – the last event saw representatives for 30 nationalities.
Similarly, employee inductions revolve heavily around food – specifically Korean food.
"Some interstate employees do not have any immediate Korean colleagues, so we'll have a Korean meal with them," said Jackson. "The subsidiary president will come to that meal and we'll talk about Korean heritage.
"It becomes a significant focus in our inductions."
Relocation, relocation, relocation
LG has a global mobility program in place to enable all employees – known as "foreign service employees" – to relocate easily around the globe.
Part of that program is cultural training, but executives and senior leaders arguably benefit most from the global presence.
Two years ago LG rolled out a program to broaden the scope of culturally diverse candidates for internal executive roles.
The company runs a global assessment centre, and Jackson is a member of the steering committee. Its purpose is to move senior staff seamlessly around the world.
"We run these assessments twice a year," said Jackson. "We invite key leaders from different parts of the globe, and they'll come in and be assessed for leadership positions globally."
She referred to a Spanish employee who was selected as the MD for Canadian operations. The employee transferred to Canada for two years to develop his experience and skills, before returning to lead the Spanish operations.
"Really we're looking globally for employees who can be trained up and then be placed anywhere in the world as managing directors," Jackson said.
More like this:
Ontario employers demand pension plan clarity
Global food group tackles youth unemployment
Does "improper" online behaviour always warrant dismissal?