One of the world's biggest banks is among a number of financial institutions which have found themselves under the U.S. Securities' microscope.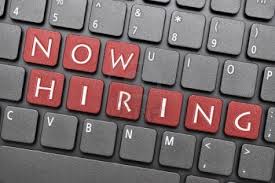 (Bloomberg) - HSBC Holdings Plc, Europe's biggest bank, said it's among financial institutions being investigated by the U.S. Securities and Exchange Commission in relation to their hiring practices in the Asia Pacific.
The probe is linked to the hiring of candidates referred by, or related to, government officials or employees of state-owned companies in the region, HSBC said in a Hong Kong exchange statement on Monday that accompanied its latest earnings report. The London-based lender had received "various requests for information" and is cooperating with the SEC, it said.
"Based on the facts currently known, it is not practicable at this time for HSBC to predict the resolution of this matter, including the timing or any possible impact on HSBC, which could be significant," the bank said. Gareth Hewett, a HSBC spokesman, had no further comment.
Global banks' hiring practices have come under scrutiny after the U.S. opened an
investigation
in 2013 into whether JPMorgan Chase & Co. violated anti-bribery laws by employing children of China's elite. Banks are being probed for giving jobs to candidates related to powerful Asian business leaders in order to generate business in the highly competitive industry for corporate dealmaking. No one has been charged with any wrongdoing.
At issue is whether any firm hired relatives of influential Chinese officials to help obtain business or even as a reward, and whether that ran afoul of the Foreign Corrupt Practices Act of 1977, which makes it illegal to provide pay or benefits to a foreign official. The law also specifies what records must be kept to ensure compliance.
Goldman Sachs Group Inc. disclosed in a May 2014 filing that its compliance with the FCPA was being scrutinized, including in its hiring practices. While it didn't reveal any further information, the New York-based bank said it was cooperating with "all such regulatory investigations and reviews."
HSBC's statement on the investigation came as the bank reported a fourth-quarter
loss
amid lower income from lending and higher loan-impairment charges.
More like this:
Amazon facing unionization from "afraid" employees
Four ways to reduce staff turnover
Co-working spaces are going corporate