HRDs are increasingly expected to be masters of multiple fields – so surely you can demand more from the C-suite?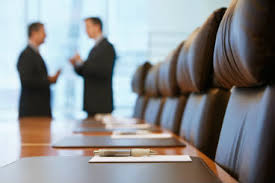 There is a new profile of an evolving HRD, according to the APAC VP and MD of a global leadership firm.
Some HR leaders are coming through the ranks of operations; for example, many have a financial background, the Centre for Creative Leadership's Dr Ronald Smith said.
"It's assumed that the HR person is an expert in their field, but they are also expected to have gone beyond the silo of HR to understand at least one or two other functional areas – whether that's accounting, finance, marketing, distribution or operations.
"I think there's more and more need for the scope of experience to be broader than just the traditional HR field."
And, Dr Smith said, it's a given that an HRD also has a strong level of business acumen.
"What CEOs and boards are requiring now of HR people is a better understanding of the business and how the human factors impact the ability of the organisation to create value."
So what can HRDs expect from other leaders in the business?
The responsibility for the talent in the organisation doesn't lie solely with the HRD and other HR leaders, Dr Smith said.
One way to prioritise talent was to make sure senior line leaders understand that talent management is also their responsibility.
"Often HR people too quickly take on responsibilities that should be the responsibility of the senior leader. Putting it in a positive way, I think it's to heighten the priority around talent – by making sure that in business meetings, talent is usually in the agenda – if not one of the first items, at least one of the top items."
HRDs can influence the most senior business leaders – such as CEOs and business unit leaders – to not only talk about talent, but act on talent on a regular basis, and to make sure that the individual leaders within organisation are having talent conversations, he said.
"I think one of the questions [HRDs could be asking] is 'how effective are our talent management systems in meeting business and strategic challenges?'
"It would be good if they could ask that question on a regular basis, and have the senior leadership engaged in that question versus having that question asked of them," he said.
More like this:
Kitchener-Waterloo worst for women
Firm praises tyrants' leadership
Rudeness in the workplace: an epidemic