A leading figure in the HR tech field says recent developments are pushing the industry to reinvent itself.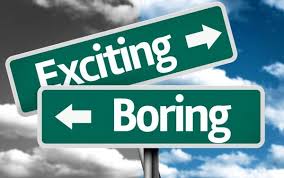 Technology is pushing the HR industry into unchartered territory and a time of unparalleled change – that's the claim from one tech expert who says it's an incredibly interesting time to be in HR.
"I've worked in and around HR for a long time and it's the most dynamic and exciting time that I've ever seen," says Adam Hale, CEO of cloud software firm Fairsail. "I would love to be an HRD or CPO now because they've got this mandate for change."
UK-based Hale has held senior tech positions at a number of professional service providers over the past 20 years – he says the changes currently underway are akin to those the industry experienced during its shift from personnel to HR.
"We're now seeing the same kind of magnitude and size of change from an HR function to a people function as we saw from personnel to HR and it's way more than a name change," says Hale. "We really see some fundamental differences in organizations that have a people function and are much more organized around their people."
According to Hale, one of the most significant changes happening in genuinely people-focused organizations is a widespread automation of HR functions, replaced instead by people science.
"We're going to see massive automation of many HR operations because a lot of it honestly is manual, it involves reconciliation and double keying and things done in HR that could have been done self-service," says Hale.
"However, that doesn't mean there's going to be nothing to do," he continues. "Up until now, information on people has been limited to gut-feelings, conjecture and spread sheets but people science is going to start replacing that."
Similar to how organizations rely on data science to understand their customers, Hale says leading employers are looking to people science for meaningful insight into their workforce.
"A people scientist is really systems-driven and data-driven," says Hale. "They're there to form hypotheses about how the business could run better and we're just seeing a start to that whole people science revolution."
The revolution, Hale says, is going to be huge.
"Bluntly, I think it will be unthinkable for a progressive organization not to have a people science function in five years," he says. "People are your most valuable asset and if you know nothing about them, that just does not work."
The insights open to HR professionals are almost limited and Hale says within the next few years employers should expect to see artificial intelligence (AI) creeping into people science.
"For example, organizations can expect systems that will tell you who your greatest flight risks are over the next year and what you should do about it," he says.
"It's that real proactive heads up information that will tell you trends about anything – mobility, tenure, gender, skills, development, success – things that you didn't know were happening, you will be able to course correct and make changes."
For employers that fail to embrace new technology and a adopt people science, Hale has a stark warning – "If you don't have that level of insight, honestly I think your company is going to die."
Recent stories:
Former worker sued for defamatory Facebook posts