One former foreign policy advisor spoke to HRM about leading in an international landscape, across different countries and cultures.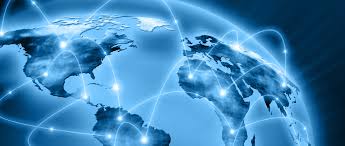 Global HR professionals often have to operate across multiple cultures but success might not be as complicated as you think, says one former foreign policy advisor.
"Listen!" urges Dana White, who worked with Sen. John McCain during his 2008 presidential campaign. "My best advice for any leaders, no matter where they are, is to listen."
White says that while a leader may have been selected for an international position for their technical skills or expertise, they are not necessarily experts in the culture or habits of their new assignment.
"Therefore, it's important that a leader listen and observe before expecting an organization to instantly understand, comply or meet his or her expectations," she told HRM. "A great leader is dedicated to a vision rather than their own success."
When it comes to creating international company missions or overall visions, White says it's essential that employers make them relatable and easy-to-understand.
"HR professionals should have a simple, concise statement that sums up the leadership's real objective, i.e. 'We want to have the best customer service experience in our industry,'" she told HRM.
"HR professionals should know more than the company's mission statement but communicate the leadership's true priorities in a way that informs everyone's roles and responsibilities," she added.
For all the latest HR news and info straight to your inbox, subscribe
here
.
More like this:
High court ruling a "wakeup call" for employers
How to deal with emotional dismissals
Is this Canada's most generous employer?