Generational divides can create pervasive conflict in an organization. Here's how to manage age diversity well.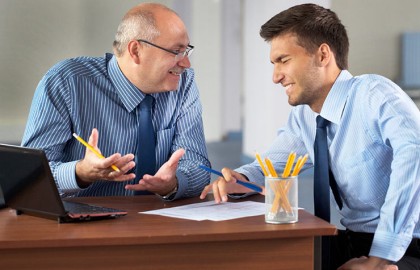 Despite the fact that workplaces are becoming increasingly more age diverse, only 52% of companies have talent management strategies in place to tackle issues that arise as the result of the generational divide.
Although many companies are working to enhance their overall workforce management, many neglect to incorporate age considerations in their diversity and inclusion initiatives.
"Age is just a different lens to that in terms of how you approach diversity and inclusion," said Cameron Judson, CEO of Chandler Macleod. "Generally speaking, companies still apply a 'one size fits all' approach to talent management."
This is evident in the mismatch between what each generation wants and what employers think each age group wants.
Whereas Millennials' number one priority is flexible work conditions, companies believe it is employee development. Organizations also underestimate the extent that Generation X and Baby Boomers value training, coaching, and feedback.
Additional steps that employers can take include:
Data collection – gathering information regarding the generational composition of the workforce, and using the demographical data to guide human resource management. Regularly distributing surveys to gauge interest in flexible work options, and asking departing staff if they would have remained with the organization if those options had been provided.
Training HR leaders in workforce analytics, and encouraging them to partner with IT to make full use of data technology
Maintaining ongoing dialogue about generational differences and creating a culture of respect for those differences. Also, HR should ensure that generational gaps are part of regular diversity trainings.
Since flex work is appreciated by every generation, adapting existing practices to be more nimble and employee-friendly.
Allow employees to work from home when applicable. Although "Work from Home" is often seen as a way to entice Millennials, aging Baby Boomers also consider it a top priority.
While it is advisable to keep generational preferences at the forefront of strategy, HR leaders should also maintain frequent communication with employees to understand their preferences on an individual level.
"It's the same conversation you'd have with anyone else you thought was talented in the workplace," said Judson. "If there's a way to engage the right audience and deliver on what you promise, that's the future of talent management regardless of generation."
For more,
click here