After investing a huge sum in each hire, it's worth making sure you hold onto them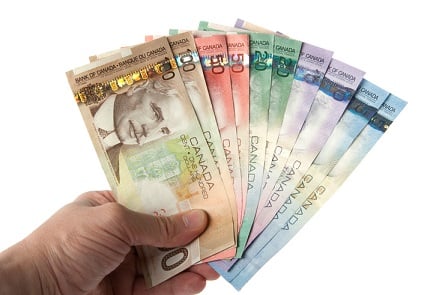 Canadian law firms are spending eye-watering sums to recruit and train new staff – an investment that highlights why it's crucial to hold onto them.

A new survey by Robert Half Legal reveals that aside from salaries and bonuses, a law firm spends, on average, $12,000 to recruit and train each first-year associate hired.

At larger firms – those that employ more than 250 – the spend is considerably higher: an average $62,000 per recruit.

When companies are investing that much in onboarding, it's important they're also making an effort to retain employees, says Chad Volkert, senior district president for Robert Half Legal.

"When recruiting entry-level lawyers, firms are seeking law school graduates who ranked at the top of their class, are tech-savvy and possess strong team collaboration and interpersonal skills," he told HRD.

"Once these associates have been hired, firms are making professional development a priority, offering formal training in areas such as client relationship management, ethics, business development, and law firm economics."

Aside from investing in the training of fresh lawyers, firms are also expanding their pool. 22% of law firms surveyed plan to increase the hiring of first-year associates in the next 12 months.

"Law firms are focused on expanding legal teams to support emerging business opportunities in high-growth practice areas, such as corporate law and litigation," Volkert says.

"While firms are hiring experienced lawyers who are able to make immediate contributions, they also are keeping an eye toward the future and recruiting newly minted associates who can take on more responsibility over time.

Sixty-seven percent of firms will make no changes in their hiring activity, however, and the remaining seven percent plan a decrease.

Russell Reynolds Associates' 2018 Salary Guide revealed that first-year associates earn, on average, about $62,750 in Canada.

Want the latest HR news direct to your inbox? Sign up for HRD Canada's daily newsletter.