Millions of workers in the so-called country of romance are actually wearing themselves out – could revolutionary legislation give them back their joie de vivre?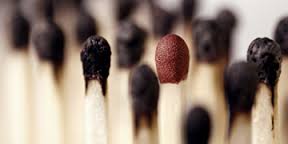 Workers in the so-called country of romance could be about to see a significant improvement in their social lives if a revolutionary new law goes ahead.
The "right to disconnect" legislation will give French employees the legal right to ignore emails outside of working hours – labour minister Myriam El Khomiri is expected to put forward the reform in coming weeks.
Still being finalized, the bill comes as Paris-based firm Technologia reveals the results to its recent study – a shocking 3.2 million workers in France are "at risk of burning out."
"We have poor self-control when it comes to new technology," Technologia founder Jean-Claude Delgenes told The Local. "Work spills over into people's private lives," he added.
Sadly, burnout isn't the most worrying of issues in France's employment landscape with a spate of employee suicides still haunting the nation.
In 2012, major communications firm France Telecom (later rebranded as Orange) was indicted – along with its old CEO and two former top executives – under criminal law for workplace bullying.
The company had sparked widespread anger after it was revealed there had been 35 employee suicides in 2008 and 2009.
More like this:
TFWP changes on the cards - again?
How 'smart' staff might be holding your company back
Lighter Side: Unusual job-offer for desperate A-lister