That highly-desirable perk is nothing more than an empty promise if employees don't feel comfortable using it – one HRD explains how to get them on board.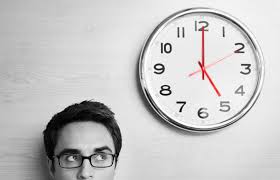 Flexible working hours are the perk du jour and a particular favourite among millennials – but if your employees don't feel comfortable taking advantage of the offer, there'll be no effect on engagement and the entire initiative will be pointless.
So how do you prove to your team that flex-time isn't just an empty promise and it really is okay to leave early? HR director
Crystal Dunlop
helped implement a successful strategy at accounting firm RLB LLB – here, she shares her insight with
HRM
.
Transparency
If you want your employees to feel comfortable using the flex time policy, you need to be completely transparent with clients and business contacts, says Dunlop.
"You still want to give your highest and best contribution to your clients but if a client wants to meet with someone and they're on a three day week arrangement, there's obviously going to be challenges," she explains.
Encouraging your employees to be transparent about their working arrangements and communicate them clearly with clients will prevent many disappointments, says Dunlop.
Communicate
In the summer months, RLB operates on a four-day week and employees get Fridays off. Despite having the potential to cause problems with clients, Dunlop says the firm hasn't received a single complaint and some business associates have even adopted the same policy within their own organizations.
Dunlop says their success was only possible thanks to complete transparency and clear communication.
Educate
"One of the challenges we had in the early days was this perception that if people work a lesser role or are leaving at certain times – say with parents picking their children up from school – that they're not pulling their weight," reveals Dunlop.
According to her, the only way to get over that is by educating your employees – at all levels.
"Some of the partners had always followed a more traditional model and would come in at 6am and leave at midnight," says Dunlop. "So we talked a lot about gaining the skills and abilities to be able to do the work without putting in all that time."
"We talk a lot about working smarter not harder, we talk a lot about non-traditional models and we always try to reinforce that," she continued.
Tips
Put your money where your mouth is
When RLB made the move to give employees Fridays off in the summer, they proved it wasn't an empty promise by fully committing from the offset – it was never billed as a 'trial run' – and then closing the office off completely.
"We discussed whether reception would still be open for clients but we made the decision that if we were open, people would come in," says Dunlop. "So, we made a conscious decision to close the office – no admin staff, doors locked. We're closed."
Get support from your partners
Employees are never going to feel completely at ease using flex-time until they know their bosses support it.
"We encouraged our senior level employees to practice flex-time because we really believed in it," says Dunlop. "The first year we had to do a lot of work with the senior leadership team and the partners to say 'Listen, if you're here people are going to feel like they need to be here too."
More like this:
Are you casting your recruitment net wide enough?
Meet the man who never fires anyone
How to keep home life calm when work gets crazy