One industry academic has studied CHROs for more than a decade – these are the five traits he says are essential for success.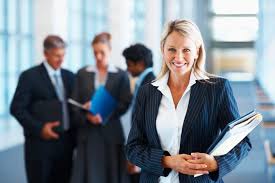 Leading industry academic Patrick Wright has studied CHROs for more than a decade – he says there are five things that make a top dog most effective. Do you demonstrate them all?
Business acumen
"While most HR professionals need business acumen, the need rises exponentially and must be deeper at CHRO level," says Wright.
In fact, the University of South Carolina professor says CHROs must have the very deepest level of business understanding in order to be effective.
"They have to understand it to the point where they can predict and affect the human capital issues that are driven from the business problems," he explains. "The knowledge must be deep enough to understand the causes of organisational issues, and produce solutions that can positively impact operations."
Integrity
The CHRO has to perform a constant balancing act between building the business and looking out for employees' best interests – essentially, says Wright, the CHROs are a company's conscience.
"We're supposed to be neutral," agreed HR manager Alice Lesmana. "We're a go-between for execs and front line workers, to find out what's best for everybody."
Influence
"
HR leaders must influence organisations, decisions, and people," says Wright – it's not enough to be a support function anymore, CHROs need to show that they're actively affecting the business.
Sue Parr, head of executive education at the Open University Business School, said many HR leaders have more influence than they realize.
"They have influence broader than their own organization," she insisted, "They are the people that have the greatest reach and involvement."
Accountability
According to Wright, effective CHROs willingly accept accountability to deliver hard, measurable results – rather than just estimates and speculations.
"They do this by holding others accountable," explains Wright. "Most CHROs spend so much time working with the CEO and executive team that they do not have time for the nitty-gritty of HR processes. However, they appoint great people, define the measurable results, and then hold those people accountable for delivering them."
Courage
Business pressures are more pronounced than ever and an effective CHRO mustn't be afraid to speak out against ethical breaches or speak up for those with less influence.
More like this:
Non-compete clauses – what you need to know
Lost in space: overcoming HR challenges at NASA
Five minutes with… Susan Doerksen – VP of HR at MSCU