One industry expert says there are some guidelines to follow when it comes to exchanging presents in the workplace.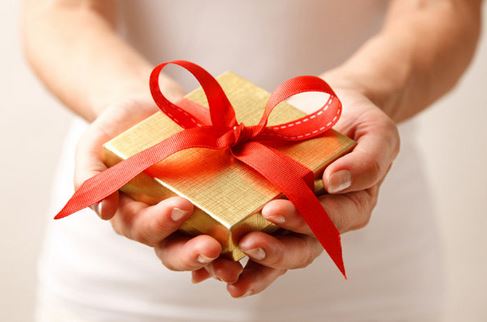 Whether you call it Secret Santa or Yankee Swap, workplaces all over the world will be gearing up for general gift-giving as the holidays fast approach – but is it just a disaster waiting to happen?
Rob Wilson is the president of Employco USA – he says there's a complicated etiquette when it comes to giving presents in the office and getting it wrong can have serious repercussions.
"The biggest mistake I see is that managers think they shouldn't weigh in on gift-giving. Yet employees want clear, concise guidelines," says Wilson.
"Some employees wonder: Should I give my boss a gift? And, if I don't and everyone else does, what will they think of me? Others are strapped for cash yet feel obligated to give to everyone in the office, while some employees feel maligned because they are expected to give gifts when they don't even celebrate the holidays."
While office politics and workplace pressures make the holidays harder than they should be, Wilson says that a carefully crafted policy can make things much easier for everyone involved.
Wilson says possible tips to consider include:
No gifts from supervisors to employees
"It could lead to the appearance of favoritism," explains Wilson. "Christmases bonuses and the like are a different matter, but managers should not be giving personal gifts to their staff, unless the same gift is given to each employee."
No direct presents between employees
"This is a good way to ensure that employees won't feel left out or obligated to give gifts to everyone. Gifts among coworkers can be a financial strain, and it is also a drain on employee productivity," says Wilson.
"Instead, organize an office gift exchange. Those who wish to participate may do so, while those who do not can opt out without penalty or embarrassment. Set a gift price limit ($20, for example). Those who participate can receive a voucher from which they can select a gift at the holiday office party."
Holiday office parties are best if employee-only
"If you make your office party open to spouses, you could be looking at tricky situations regarding the 'rules' about bringing dates, i.e. Can it be a date from Tinder? Or does it have to be a husband/wife? What if an employee identifies as asexual/romantic? What if an employee is gay or bisexual but not openly 'out' in the office? It's best to simply avoid all these matters by making it employee-only. A simple brunch or lunch will suffice."
Think about what employees really desire
"It might be better to simply skip the office party altogether and instead update the office Keurig.," suggests Wilson. "Find ways to make employee' more enjoyable and productive, and you will reap the benefit long after the holiday season has ended."
Don't allow office charity collections
"Now is the time of year when employees start coming to work selling wrapping paper, popcorn and other sundries from their kids' schools," points out Wilson.
"Nix this as it can get out of hand quickly and easily become a distraction. Instead, work with a local charity or shelter in your area to make an office-wide donation. Place a bin in your office lobby where employees can donate if they so desire."
Recent stories:
Employees convicted after Air France riots
Benefits disrupter hit with $7M fine
Search begins for Canada's top HR professionals