Wells Fargo is facing a $185 million fine after employees were able to manipulate an incentive scheme to their own ends.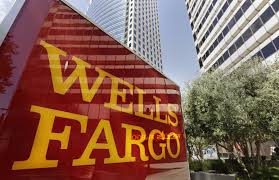 Finance giant Wells Fargo confirmed late last week that it has fired around 5,300 employees over the past few years for creating dummy accounts in order to boost sales figures and receive bonuses.
The scheme worked in such a way that the employees would move funds from an already existing customer's account and move it to the newly created ones, said the Consumer Protection Financial Bureau (CFPB). Customers were then charged with banking fees for having insufficient funds in their accounts.
Calling the practice "widespread", the CFPB reported that "employees even went so far as to create phony PIN numbers and fake email addresses to enrol customers in online banking services."
Employees also applied for more 500,000 credit card accounts without the customer's knowledge or consent.
"Wells Fargo built an incentive-compensation program that made it possible for its employees to pursue underhanded sales practices, and it appears that the bank did not monitor the program carefully," CFPB director Richard Cordray told USA Today.
The bank now faces the biggest penalty ever incurred in the history of the CFPB. They agreed to a settlement of $185 million, including a $5 million refund to customers.
Wells Fargo will also have to make changes to its sales practices and internal oversight as part of the settlement.
In a memo sent out to employees, bank executives stated that "when we make mistakes, we are open about it, we take responsibility, and we take action."
Recent stories:
The key to culture-based recruitment
Walkout avoided as union reaches last-minute deal
McDonald's hires global diversity chief