If, after multiple attempts, the application still won't push through – then this means, you might be eligible for Employment Insurance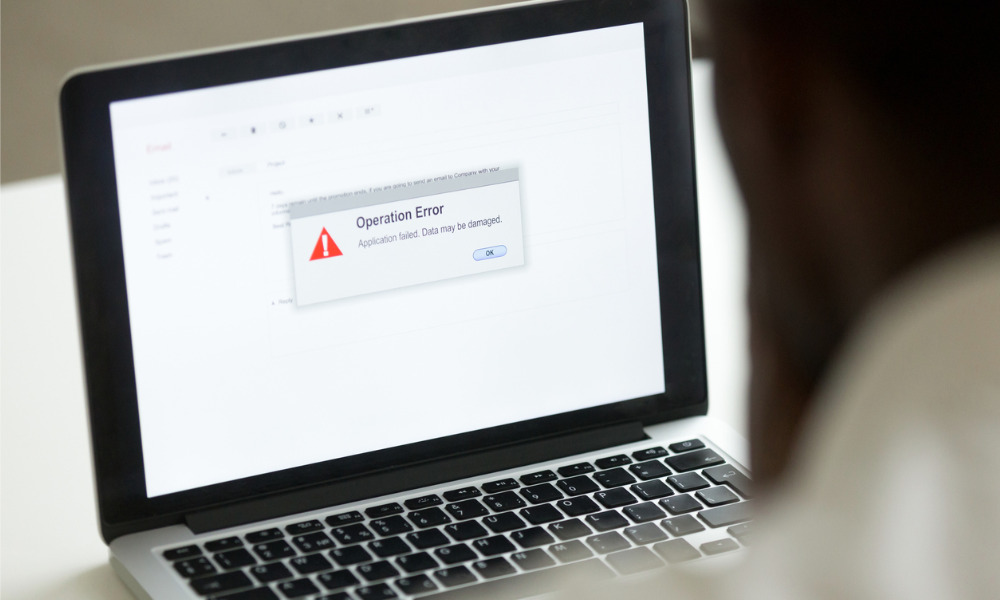 If you applied for the Canada Recovery Benefit (CRB) but saw 'Error code COV-026' pop up on your screen, then your first remedy is to re-apply on the Canada Revenue Agency portal.
The glitch might have been a matter of updating your information on the system.
But if, after multiple attempts, the application still won't push through – then this could mean, you're eligible for Employment Insurance or that you've filed an EI claim earlier this year.
If you tried applying for #CRB and got this error saying you're ineligible, please try again. If your application continues to be stopped, it's because you might be eligible for EI, or you applied for EI earlier this year. #COVID19 1/2 pic.twitter.com/AAh0ggi1Y5

— Canada Revenue Agency (@CanRevAgency) October 19, 2020
The CRA advised the public who received the error message last week to keep applying via its online portal. An estimated 600,000 applications have so far been approved, the agency said.
But those eligible for EI should follow the application process over on Service Canada.
Most beneficiaries who received the now-defunct Canada Emergency Response Benefit (CERB) through Service Canada need NOT apply manually for EI benefits. But others will have to file their application themselves if:
Their Social Insurance Number (SIN) starts with a 9
They are self-employed, or
They declared that they returned to work full-time on their CERB report
All CERB beneficiaries who reported to Service Canada must continue reporting to the agency online even now that the first pandemic relief program has ended.
Read more: Canada Recovery Benefit: Everything you need to know
"We need your [records of employment] as soon as possible to determine if you qualify for EI benefits and how much you'll receive," Service Canada said.
Service Canada is responsible for informing former CERB recipients – who were under the agency's supervision in the early months of the pandemic – whether they're qualified for regular EI benefits or they're no longer eligible to receive support.
Read more: More Canadians eligible for enhanced Employment Insurance
Those who were unable to work due to medical reasons must declare this in their reports. They may receive up to 15 weeks of sickness benefits in place of regular EI benefits, the agency said.
"Once we've determined that you're eligible to receive EI benefits and have completed your first biweekly report, you'll receive your first payment. This should occur within 28 days of applying," Service Canada said.
"If you apply for regular or sickness benefits, you'll have to complete reports for as long as you receive benefits to continue getting paid."
Only if a worker isn't covered by EI should they apply for the CRB and other similar support, such as the Canada Recovery Sickness Benefit and Canada Recovery Caregiving Benefit.
Service Canada and the CRA are requesting applicants use self-service options online and avoid calling hotlines if the concern is not urgent.
"We recognize that you may experience difficulties applying online as we're receiving a large volume of applications. If you're unable to apply online, please try again later," the government said.