Don't jump the gun just because your employee behaved somewhat inauspiciously online, warns one labour lawyer.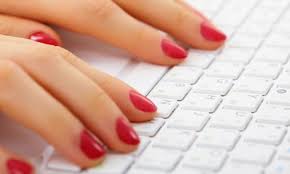 As social media continues to invade every aspect of our lives, many employers have been forced to handle thoughtless Facebook posts and tactless tweets – but while courts often uphold terminations, one employment lawyer had warned that won't always be the case.

"An employee's off-duty conduct on social media will only warrant disciplinary action where the information is widely disseminated and damaging to the reputation of the employer and/or its employees," advises Jessica Bungay.

Bungay, an associate with Atlantic Canadian law firm Cox & Palmer, made the comments in reference to a recent New Brunswick case, in which one employee filed a wrongful dismissal suit.

The case

After 16 years' of employment, Bernice MacKinnon was fired from non-for-profit organization Helpline Inc. – bosses claimed the long-time employee had breached trust by exchanging emails and private Facebook messages with a local reporter.

While attending the food bank to write an article on an upcoming fundraiser, reporter Gillian Noble mentioned a rumour that a board member had misappropriated funds while volunteering at a church.

As the accused had access to funds at the organization, MacKinnon was understandably concerned about the allegation and continued to communicate with the reporter via personal email and private Facebook messages.

A co-worker then informed the board of MacKinnon's communication and an investigation was launched. The board concluded that manager MacKinnon had engaged in misconduct – she was terminated for "breach of trust."

The decision

"The employer alleged that the reason for dismissal was that the board had lost faith in the employee because of her continued communication with the reporter," explained lawyer Bungay.

However, while the court agreed much of the communication had been "offensive and improper," at no point had MacKinnon disclosed confidential information.

The communication in question was also carried out while MacKinnon was off-duty and was solely between herself and the reporter, inaccessible to the public.

"They were not publicly available and as such did not cause any harm or embarrassment to the employer," elaborated Bungay. "There was no evidence that any communications had negatively affected the employer's reputation in the community or its relationship with its clients."

Unfairly ousted MacKinnon was awarded 18 months' pay in lieu of notice of termination.
Read Jessica Bungay's full article here.

More like this:

Loco-motive for rail worker accused of corporate espionage

Shocking "ignorance" of employee contracts

Government BYOD guidelines explained