The popular beverage company has been challenged over its alleged use of a highly controversial scheduling practice.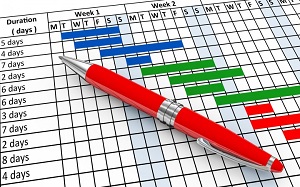 A popular Canadian beverage chain is facing criticism in the U.S. over the alleged use of a controversial scheduling practice which requires workers to call in before a shift to confirm they're actually needed.
Attorneys general in New York and eight other jurisdictions have sent letters to 15 retailers – including the Montreal-based tea company – requesting information about their use of "on-call" shifts.
The "on-call" approach is typically used to control labour costs but are widely condemned as unfair on workers. New York Attorney General Eric Schneiderman said the unpredictable work schedules make it difficult for employees to arrange reliable childcare or other pursuits while adding to stress and strain on family life.
Such unpredictable work schedules take a toll on employees," said the letter dated April 12. It also asks DavidsTea to confirms its use of the practice and submit further information by April 25.
Letters were also sent to American Eagle, Aeropostale, Payless, Disney, Coach, PacSun, Forever 21, Vans, Justice Just for Girls, BCBG Maxazria, Tilly's, @Zumiez, Uniglo, and Carter's – many of which have operations in Canada.
More like this:
Ontario's workplace inspection schedule revealed
Air France employees take stand against Iran flights
Is this the reason your employees are acting unethically?