Increased anxiety is the latest of a string of conditions to be linked to sedentary behaviour.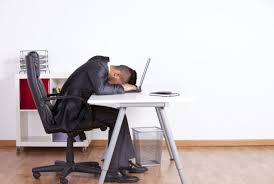 Prolonged sitting has previously been linked to health conditions including heart disease, type two diabetes and osteoporosis, as well as symptoms of depression.

According to AAP, new research by Melbourne's Deakin University has now linked long episodes of sitting still to anxiety – which is estimated to affect more than 27 million people globally.

Anxiety can manifest itself physically, with symptoms including heart palpitations, difficulty breathing and headaches.

The research was published in the BMC Public Health journal, and analysed the results of nine studies that investigated the correlation between sedentary behaviour and anxiety.

Several sedentary behaviours – including activities such as watching television and using a computer – were studied, alongside the total time spent sitting during the day.

Five studies found that an increase in these behaviours was associated with a higher risk of anxiety, while four found that the total sitting time was influential.

Researchers suggested that disturbances in sleeping patterns, withdrawing from social relationships or poor metabolic health – all of which were linked to prolonged sitting – could be causing the anxiety.

It was added that supplementary studies will be required to draw a conclusion.