A recent Ontario case has proved that contracts signed after employment has commenced may not be legally binding.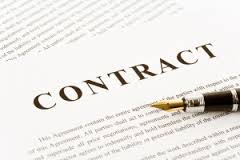 A recent Ontario case is serving as a warning to employers after arbitrators ruled an agreement signed after the employee had started work would not be considered legally binding.
Sean Holland was hired as national account manager by Hostopia.com but while he accepted the written offer, the company didn't provide an employment contract for a further nine months.
When the contract was eventually offered, one of its terms granted Hostopia the ability to terminate Holland with only the minimum notice required by the ESA.
Holland signed confirmed that he was not under duress and had reasonable opportunity to obtain independent legal advice.
Seven years later, the Mississauga-based company terminated Holland's employment without cause, providing him with only the minimum ESA termination payments, consistent with the contract.
Holland sued for wrongful dismissal, arguing that there was no consideration for the contract, that the contract was therefore not binding on him and that he was entitled to reasonable notice or pay instead at common law.
Initially, the trial judge disagreed with Holland and found that the offer letter combined with the employment contract constituted one document but the decision was reversed on appeal.
The Court of Appeal found that the offer letter, once accepted, constituted a complete contract of employment and Holland was awarded eight months' pay in lieu of notice.
It explained that because the contract had contained a new material term, different to that laid out in the offer letter yet there was no new consideration given to Holland in respect to the amendment, rending it invalid.
"Employers who are hiring must have their contracts of employment fully ready, in the employee's hands and signed prior to the employee's start date," clarifies leading employment lawyer Peter Strasynski.
"Any delay beyond the date of commencement of employment creates a significant risk that the contract will not be enforceable and that the employer will be exposed to unwanted termination and possibly litigation costs," he continued.
More like this:
6 ways to deal with unreliable workers
RCMP revamps "outdated" recruitment process
Could bore-out be the next burn-out?