It's never a pleasant process to terminate a worker, but there are plenty of legal pitfalls as well as the personal and emotional side.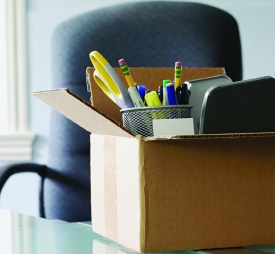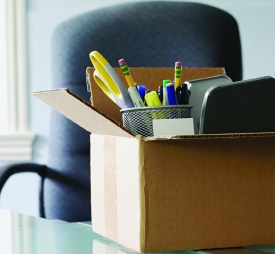 When you look at what draws companies into the court or arbitration system terminations take the cake for one of the most common problem areas. So what are the common mistakes made and how can you avoid them?
HRM spoke to employment lawyer Brian MacDonald from Filion Wakely Thorup Angeletti about those – and how you can make sure you make it over any hurdles.

Meet your legal obligations
A common termination mistake is misjudging notice periods and severance pay. Without specifics in your employment contracts employees can be entitled to common law as well as statutory notice periods. And it's not just about the number of weeks.
"Unless your contract states differently, the law governing terminations states that during the notice period terms and conditions of employment remain the same," MacDonald said.
Benefits such as bonuses, profit sharing, company cars and some allowances can all be included under that clause.

Avoid bad faith damages
"One of the biggest things is letting a person go in such a way as to incur bad faith damages," MacDonald said. "The court will award damages when an employer's approach is high-handed or egregious or cruel or beyond the pale of what's expected in the workplace."
This could include issues such as how you fire someone – is it during a personal crisis? Did you "perp-walk" them past all their former co-workers to clear their desks? There's no single checklist, but it about being respectful and professional throughout the process, even if you're firing them for cause.

"Ducks in a row"
Speaking of for cause: make sure the reasons are well documented and are all included in a termination letter. MacDonald has had too many employers tell him: "Here's a termination letter but we also terminated them for these other reasons." It makes it hard to prove so it's about keeping records and being consistent.

Follow your own policies
This might seem like a no brainer, but if a company fails to follow its own policies, whether they refer to terminations, discipline or investigations, the courts will often penalize with higher damages.

So what's best practice? Know your organization's rights, as well as what your employee is entitled to, before you start any process. Keep detailed records of any incident, and include all the details in any "for cause" termination letter.
"There's no specific checklist because every situation is different, but there's got to be a general level of respect and professionalism to the process even if you have cause," MacDonald said. "You want to avoid getting personal or getting heated and angry, you always want a witness for the company there as well."

Related stories:
Best Practice: managing large-scale terminations
LEGAL EYE: Your $200,000 termination risk
Double dipping? Employee returns to work, but still gets termination pay