A Toronto resident is seeking $20m for injuries sustained while creating thousands of fake dating profiles for Ashley Madison.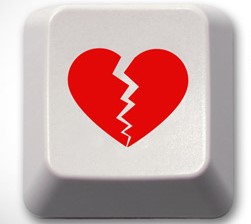 A Toronto woman is suing dating website Ashley Madison for $20 million for the potentially permanent damage caused to her wrists while typing up fake profiles for the site.
The site, which allows married people looking for extra-marital affairs to meet people online, allegedly paid Doriana Silva $34,000 plus benefits to create 1000 fake female profiles for a Portuguese-language version of the site. Silva, who moved to Toronto from Brazil, was expected to complete the work in just three weeks.
Documents filed by Silva's lawyers state that the profiles were aimed at encouraging "paying heterosexual male members to join and spend money on the website." In her claim, Silva says she was led to believe fake profiles were normal business practice in the industry and no one suggested what she was doing was "unlawful or improper."
The profile building "required an enormous amount of keyboarding", causing Silva to develop severe pain in her wrists and forearms. The company allegedly ignored her complaints and request for a wrist rest.
The pain has prevented Silva from working since 2011, and her court documents claim her injuries are permanent and she "remains seriously disabled in many if not all aspects of her life."
Silva's lawyer, Paul Dollak, said while compensation for personal injuries is usually calculated based on how much that person has suffered, his client is instead seeking a share of the money earned through the profiles she created.