When will employees learn they can't get away with social media attacks – even if they hide behind a colleague's name.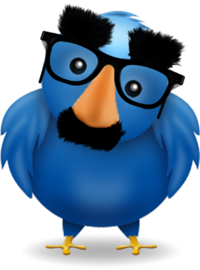 A Durham police officer is facing charges over online attacks against the Ontario Ombudsman, which he tried to hide behind a colleague's name.
Early this month ombudsman Andre Marin received a number of tweets accusing him of being a terrorist, and member of Al Qaeda. The account was under the name "Joe Mayo", and was also used to send tweets to a Toronto City councillor to criticize her position on the death of Sammy Yatim, who was shot by a Toronto police officer.
The ombudsman's office publically accused a police officer of sending the messages, but an internal investigation found that police officer had nothing to do with the Joe Mayo account.
An unnamed supervising detective opened an account and created another false one linked to officer Scott Dennis, who is also a detective and works in the force's major crime-fraud unit, according to police.
The force has not suspended the supervising detective but moved him to another post pending the completion of an investigation and hearing.
"It will be a hearing. I have deemed it a serious offence," Police Chief Mike Ewles said "First and foremost, I am concerned that one of my police officers allegedly used a fellow officer's information to create a fictitious account and then use it for such offensive purposes."
Marin commended the Durham force for taking the incident seriously and confirmed a meeting between senor officials in his office with investigators on Wednesday.
"Both Det. Const. Dennis and I were duped by this disgraceful, malicious act," Marin said in a statement.