The new Liberal government has agreed to honour legislation that was passed by its predecessor – here's how it will affect you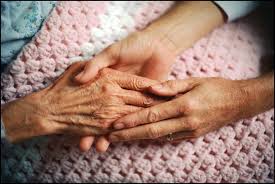 In June of last year, the government passed legislation that would considerably extend compassionate care leave benefits beginning 2016 – now, the Liberals have agreed to honour that promise. Here's how it will affect you.
"If you are an employer whose employment standards provisions are federally regulated – for example a bank, airline, radio or television station, or interprovincial transport company – then your employees are eligible for this increased amount of compassionate care leave, provided that the employee qualifies under the provisions of the
Canada Labour Code
," explains employment lawyer Glenn Tait.
"If you are any other employer, then these changes do not impact you," he clarifies.
As of January 3, compassionate care leave under the Canada Labour Code has been expanded from eight weeks to 28 weeks – eligible employees are also entitled to as much as 26 weeks of Employment Insurance benefits.
McLennan Ross partner Tait also stressed that the requirement to provide employees with compassionate care leave is regulated by specific provincial or territorial employment standards legislation.
"In Alberta, the NWT and Nunavut, compassionate care leave remains limited to eight weeks," he reveals. "Unless you have agreed with your employees, for example through a collective agreement, to provide a greater amount of compassionate care leave, this is your only legal obligation."
More like this:
Senate's ground-breaking HRD fights for job
Global diversity head criticizes quotas
Apple's top five earn eight-figure salaries