The union is entering a 'critical stage' in the negotiation process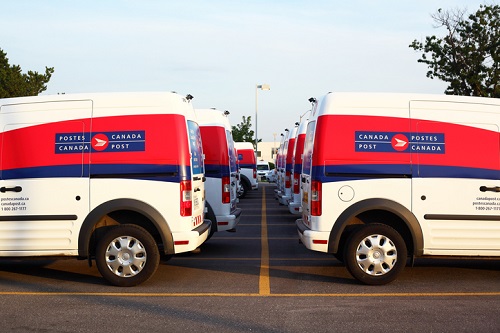 Canada's largest postal workers union is preparing to take to the streets should negotiations with the Canada Post management end in deadlock.
The 50,000-strong Canadian Union of Postal Workers (CUPW) is getting ready to mount a strike as it enters a "critical stage" in its bargaining process with the Crown corporation.
The collective agreement lapsed in December 2017, and union leaders have criticised how negotiations have achieved "virtually nothing".
If the two camps fail to reach a new collective agreement by Sept. 26, the union said it will have to be ready for "some type of job action".
"Over the decades, we've seen time and again that when bargaining is tough, the only thing that gets Canada Post moving is a powerful strike mandate," said Mike Palecek, the union's national president. The CUPW will vote on the planned protests on Sept. 9.
One main point of contention is pay equity: 8,000 rural postal workers are said to be earning 30% less than the 42,000 employees assigned to urban areas.
"[Some] very important issues such as the right to be paid for all hours worked, job security, and guaranteed minimum hours are not covered by the pay equity process – we must negotiate these," said Palecek. "Sadly, management has said they have no interest in providing equality, just equity."
The union is also urging Canada Post to bolster its line of services, citing the example of other postal administrations that have been "expanding their postal banks, delivering groceries, and introducing new services for seniors".