If you cannot work, and still don't qualify for EI, there is support tailored to your needs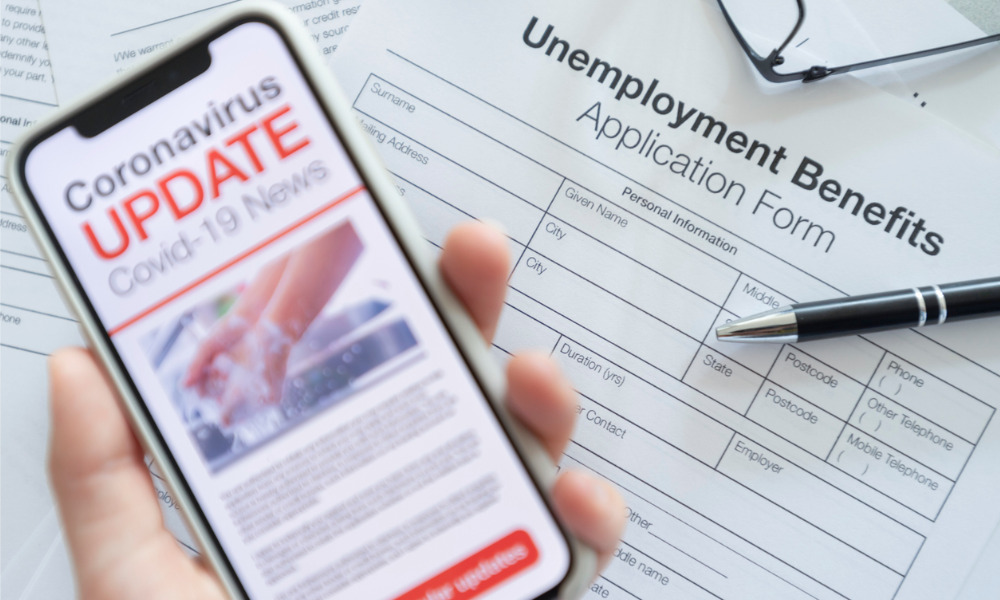 The federal government has introduced legislation that aims to provide continuing support for out-of-work Canadians who have been hit hard by the COVID-19 crisis but who do not qualify for the enhanced Employment Insurance (EI).
Finance Minister Chrystia Freeland and Employment Minister Carla Qualtrough unveiled Bill C-2, which is set to offer three temporary benefits to Canadians unable to work because of COVID-19.
An estimated 2.8 million recipients of the Canada Emergency Response Benefit (CERB) began transitioning to EI on Sunday. Beneficiaries will receive a minimum benefit payment of $500 a week.
Read more: Trudeau to CERB recipients: 'No one will be left behind'
"Bill C-2 also includes proposed amendments to the Canada Labour Code to ensure that federally regulated employees have access to job-protected leave," Employment and Social Development Canada said.
Canadians who aren't covered by EI can apply for the following benefits until Sept. 25, 2021:
Canada Recovery Benefit (CRB) – Self-employed Canadians who have not returned to work due to COVID-19 or whose income has declined by at least 50% will receive $500 a week for up to 26 weeks. Beneficiaries must be looking for work and must accept work where it is reasonable to do so.
Canada Recovery Sickness Benefit (CRSB) – Workers who contract COVID-19 or who must undergo quarantine will receive $500 a week for up to two weeks.
Canada Recovery Caregiving Benefit (CRCB) – Those who are unable to work 1) because they must care for a family member who is either infected with COVID-19 or forced to quarantine, or 2) because schools, day care centres and other care facilities are closed due to COVID-19, will receive $500 a week for up to 26 weeks per household.
"These measures will make sure Canadians continue to have the income supports they need and that we continue to provide sufficient resources for the fight against COVID-19," Freeland said.
Read more: Trudeau calls for paid sick leave to combat COVID-19 second wave
The Trudeau government is also asking parliament for access to additional funding for programs that aim to protect the health and safety of Canadians and boost business activity. This "spending authority" can only be used for measures already approved under Bill C-2.
"Since the beginning of the COVID-19 pandemic, our government provided Canadians with the support they need to continue to make ends meet while staying safe. We are continuing to support Canadians through the next phase of the recovery with these new benefits," Qualtrough said.
"Together, these recovery benefits fill gaps in the way Canadians qualify for income support, ensuring access to all Canadians who are unable to work due to COVID-19 so that no one is left behind. If you cannot work, and still don't qualify for the simplified EI, there is support available to you, tailored to your specific needs," she said.