'Organizations will never design a perfect arrangement that suits everyone, there will be trade-offs for individuals and teams'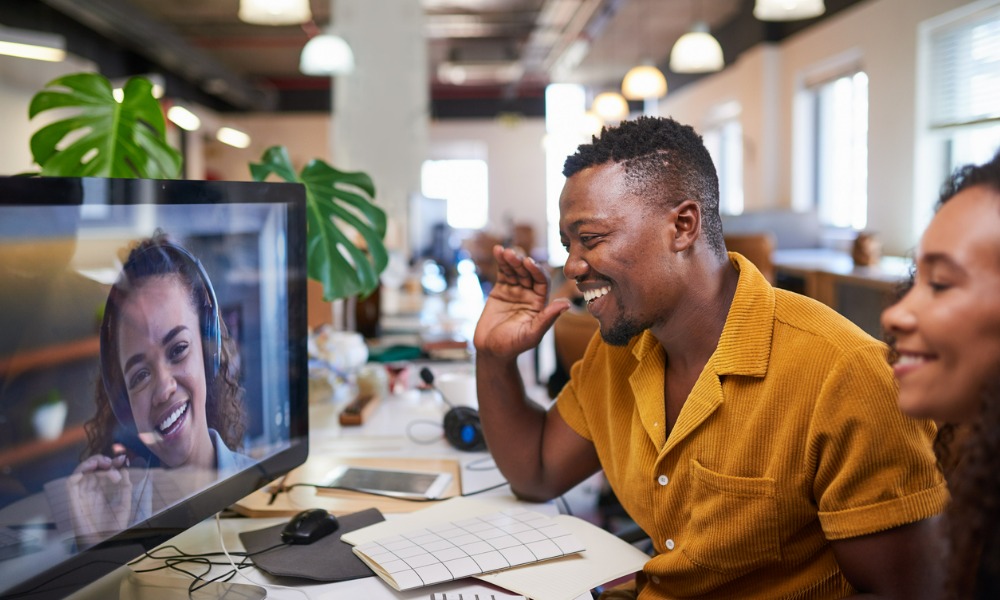 Over the past couple of years, many organizations have changed the rules around working from home versus being full-time at the workplace by combining both for the hybrid workplace.
Defined as allowing workers to come into the office a few days a week for collaboration and inspiration, while scheduling the rest of the workweek at home where many people can escape the numerous distractions of the open-office structure and concentrate best to get solo projects done, hybrid can bring the best of both worlds to the modern workplace.
But for this setup to truly succeed, rules and policies should be implemented and codified in writing, says an employment lawyer.
"A lot of my clients are saying, 'We're now formalizing it as a normal thing, regardless of COVID, hybrid/remote work options,'" says Geoffrey Howard, principal and founder of Howard Employment Law in Vancouver.
"[Before], a lot of it was ad hoc and was based on public health orders that required them to put as many employees and all their office employees working remote and now what I'm hearing… is that the workforce and in particular the 20- to 40-year-olds are saying, 'This has to continue.'"
Policy versus contract
Instead of clarifying these conditions as part of a new employment contract, often the use of a policy document should suffice, according to Howard.
"Policies are typically issued unilaterally by the employer, sometimes after consultation with the employees and feedback… and the law remains generally that employers can issue policies, as long as they're not unlawful, and the employee generally has to comply with them."
Before that policy is written in stone, there may be some back and forth between employers and the workforce, and it definitively should be aligned with the business strategy, says a senior strategic leader.
"[In] a hybrid policy, there's strategy from a people lens and from a business lens. Those two things need to be very aligned when you're deciding what kind of employer and company you want to be," says Amy Hsuan, vice president of people and strategy at Mixpanel.
There are several considerations for organizations to consider when adopting a way forward, she says, such as what does the business stand for? Which rivals are candidates comparing your business with? And what is your employee value proposition and how is it different from other firms?
"Starting from that visionary standpoint helps you decide what strategy is going to make sense to support the vision or the employee value proposition," she says.
No easy task
To complete a successful transition to hybrid, this involves a deep look into all facets of the business, according to a report from the Leeds University Business School in U.K., who canvassed workers for what they are looking for.
"An effective hybrid workplace is more than a HR policy or office design issue. It is a socio-technical problem, essentially affecting all aspects of work and requiring knock-on changes to IT, work processes, organizational goals and culture to be successful," says Matthew Davis, lead author of the report and associate professor in organizational psychology at Leeds.
According to the report, a good hybrid policy will accommodate all the needs of employees.
"Organizations will never design a perfect arrangement that suits everyone, there will be trade-offs for individuals and teams," the authors said.
For many, hybrid is the best approach and should be strongly considered by all organizations but organizations need to be way of some unequal treatment for certain classes of workers.
"I am baffled by the extent to which hybrid working is presented as the 'new normal'. For many, hybrid working will remain an elusive dream. It may become the new normal for a select, even privileged, group of jobs. This is more than a little reminiscent of the old division of 'white collar' and 'blue collar' work," says Michael Smets, professor of management at University of Oxford in a BBC article.
This could lead to a split in the workplace between haves and have nots, which is good for nobody, argues a two experts in a McKinsey Quarterly article.
"When this occurs, remote workers can soon feel isolated, disenfranchised and unhappy, the victims of unintentional behaviour in an organization that failed to build a coherent model of, and capabilities for, virtual and in-person work. The sense of belonging, common purpose, and shared identity that inspires all of us to do our best work gets lost. Organizational performance deteriorates accordingly," writes Andrea Alexander, Aaron De Smet, and Mihir Mysore.