One leading workplace lawyer says some Ontario-based employers may be overlooking an important aspect of the Accessibility for Ontarians with Disabilities Act.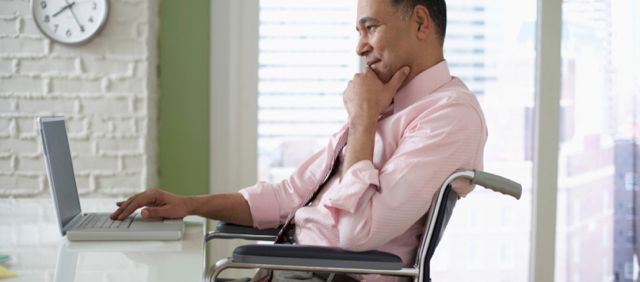 The Ontarians with Disabilities Act has been in place for over 10 years and most of the province's HR professionals are familiar with the legislation but one leading industry lawyer says some employers may still be overlooking a major aspect of the act.
Integrated Accessibility Standard
"A common pitfall that we have seen is organizations overlooking the requirement to prepare policies pertaining to the Integrated Accessibility Standard requirements," reveals Stringer LLP associate Jessica Young.
"Employers fall into this trap due to the mistaken belief that they are not required to create additional accessibility policies beyond the AODA Customer Service Standard policy," she continues.
Young, who is a member of the Human Resources Professionals Association, says organizations must create policies with respect to both the AODA Customer Service Standard and the Integrated Accessibility Standard.
In total, there are five accessibility standards under the AODA – the Customer Service Standard was enacted first but it was followed by the Integrated Accessibility Standard (IAS) which contains four separate standards.
Employers are expected to develop suitable policies for each of these standards, including the Information & Communication Standard, the Employment Standard, the Transportation Standard, and the Design of Public Spaces Standard, which make up the IAS.
"It also requires most organizations (other than private sector organizations with under 50 employees in Ontario) to prepare a statement of organizational commitment to meeting the needs of persons with disabilities in a timely manner," adds Young.
The IAS also requires most employers to create an Accessibility Plan, which must outline the organization's strategy to remove barriers and meet its obligations under the Integrated Accessibility Standard.
"The Accessibility Plan must be updated at least once every five years," reveals Young. "However, a best practice is to review the plan annually."
More like this:
NHL players push against ORPP
Shock for Canada as unemployment rate rises
Should millennials be mentoring C-suite execs?