The Alberta Motor Association has filed a lawsuit against a former executive, claiming he misappropriated millions of dollars.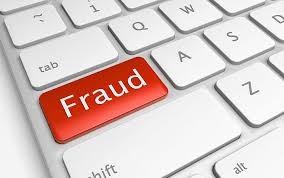 The Alberta Motor Association has filed a lawsuit against a former executive, alleging he swindled the insurance organization out of $8.2 million.
The lawsuit claims James Gladden misappropriated the funds dating back to at least 2013 while he was VP of information technology at AMA. His wife Dana is also named in the suit as are several companies he was involved in.
Gladden is yet to file a statement of defence but a judge has already granted an injunction freezing the former exec's properties and assets, including a home in Arizona, two Porsches and a Maserati.
The AMA said in a statement Monday that an unnamed employee had been fired after an internal investigation revealed alleged irregular financial activity.
The company stressed that insurance will cover the losses and customer information has not been compromised. It added that additional controls have been put in place to prevent similar incidents in the future.
The Alberta Motor Association has more than 973,000 members and advocates for traffic safety, travel, consumer protection and crime prevention.
"We expect all our employees to perform their duties in a manner that maintains and enhances the public's confidence and trust in our organization,'' the organization's statement read.
"AMA takes cases of improper conduct very seriously and when the matter was brought to senior management, we acted swiftly and decisively.''
Edmonton police confirmed they have received a complaint about the case and are investigating.
- Written with contributions from the Canadian Press
Recent stories:
Shock for Canada as unemployment rises
Why you shouldn't send sick workers home
Walmart overhauls staff scheduling system