One Ontario company was sentenced earlier today following the death of a non-employee on their work premises.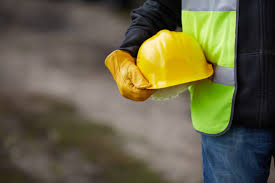 An Ontario organization has been hit with a five-figure fine – plus victim surcharge – after being sentenced earlier today in relation to the death of a non-employee who was killed while visiting the company's location.
The man was actually a delivery driver employed by a shipping company but was transporting bundles of lumber to the Monterra Lumber Mills facility when he was involved in the fatal accident.
The driver was stood at the left side of his trailer rolling up the straps used to secure the wood when a Monterra Lumber Mills employee began unloading the lumber from the right – while removing the first bundle, an adjacent bundle fell on the driver, causing fatal injuries.
Monterra Lumber Mills ultimately pleaded guilty, acknowledging it had failed as an employer to ensure compliance with Section 20 of Ontario's Industrial Establishments Regulation, which states that "barrier, warning signs or other safeguard for the protection of all workers in an area shall be used where vehicle or pedestrian traffic may endanger the safety of any worker."
At the time of the incident, there were no such measures in place.
Justice of the Peace Samantha Burton fined the company $80,000 and imposed a 25 per cent victim fine surcharge as required by the Provincial Offences Act – the surcharge is credited to a special provincial government fund to assist victims of crime.
More like this:
$5K fine for employer's human rights failure
Glassdoor names new CHRO
Employers may be losing good workers by screening out ex-felons