An Ontario organization and two of its supervisors were found guilty and fined following a workplace accident.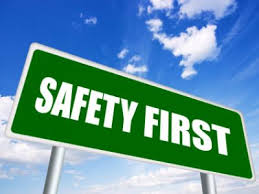 An Ontario mining company and two of its supervisors were fined a total of $136,000 earlier today after all three were found guilty of safety failures.
J.S. Redpath Ltd.'s shortcomings were exposed after two workers travelling in a mechanized raise climber were injured – one critically – from falling rock.
The employees had recently completed drilling and blasting at the Cochenour Mine in Red Lake but were travelling back up a vertical opening underground when rocks began to fall on them.
It was revealed that one of the men had not been properly registered in a training program to work on the machinery in the ventilation raise – where the accident took place – and that safety nets designed to protect workers in this exact scenario, had not been installed.
J.S. Redpath found guilty of failing to adequately train the employee, as well as failing to ensure the area was examined by a supervisor during each work shift.
It was further convicted of failing to provide information, instruction and supervision to the workers by failing to ensure that job task observations of a crew driving a raise were made by a supervisor or trainer.
The company was fined a total of $125,000 for the three offences while superintendent Philip Parrott was fined $6,000 and shift supervisor Robert Beldock was fined $5,000.
Parrot had charge of the workplace and was convicted of failing to take the reasonable precaution of having a supervisor or trainer conduct job task observations and failing to ensure that he or another supervisor visited a ventilation raise where – drilling and blasting was being carried out – during each work shift.
Beldock, who was in charge of the workers on the machinery, was also convicted of the latter charge as a supervisor.
The pair were also convicted of failing as supervisors to ensure that a worker used the required safety equipment, in this case, the nets.
In addition to the fines, the court imposed a 25 per cent victim fine surcharge as required by the Provincial Offences Act.
More like this:
Eight-week notice upheld for long-tenure employee
France pushes through Bill to ban emails
Employee hits out over painful training session