When the mercury rises and the sun beats down work is the last place many employees would choose to be – and their productivity levels reflect that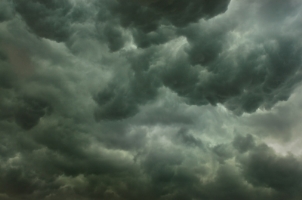 Miserable days of rain and gales may not be embraced by many, but if you're an employer they may well be the best days of the year.

According to research carried out by the Harvard Business School, when the weather is bad workers are more focused and productive, but when the temperature rises and the sun is out productivity drops dramatically.

"On a bad-weather day, people are better at focusing on their work not because the weather makes them grumpy but because they have fewer distracting thoughts about what they might otherwise be doing outside," Francesca Gino, an associate professor of business administration at Harvard Business School wrote.

"Cognitive distractions and error rates were greater on nice days than on bad-weather days."

The researchers asked 200 adults to predict the impact of weather on individuals' work productivity. They found more than 80% thought good weather would increase productivity and the same percentage predicted that bad weather would decrease productivity.

To test the prediction, the team analyzed data from a midsize bank in Tokyo, which had tracked employee productivity over two-and-a-half years after the launch of a new mortgage-processing system in June 2007.

During this period, the bank processed more than 56,000 loan applications, a process comprising about 600,000 individual data-entry tasks. The team matched the figures to meteorological data in Tokyo during the same period they found that an increase in rain correlated with a decrease in the time it took for workers to complete their tasks.

A one-inch increase in rain was related to a 1.3% decrease in worker completion time for each transaction.

The study also found that low visibility and extreme temperatures also matched periods of high worker productivity, while clear, sunny days correlated with low productivity.

Gino explained in the report that the 1.3% productivity loss is similar to the organization being short one worker on a given day.