Apparently one employer needs a court to determine whether it's appropriate to tell female staff how to take care of their intimate areas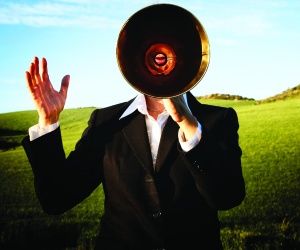 Cheerleading isn't quite the world of glamor and money that it may have seemed, recent lawsuits have revealed. Female cheerleaders for the Buffalo Bills and Oakland Raiders have sued their employers under misclassification and minimum wage laws, revealing employee guidelines that seem highly unusual, if not illegal.

Cheerleaders for the Buffalo Bills were subjected to weekly "Jiggle Tests", the lawsuit revealed. Women were asked to perform jumping jacks while team coaches evaluated their bodies for jiggling fat. Too much jiggle and a cheerleader could be warned, penalized, suspended or even dismissed.

Twenty pages of guidelines instruct Bills' cheerleaders on proper conduct, including appropriate topics to converse on, how to be diplomatic, and what sort of hair and makeup is appropriate. Where it gets extreme is when it instruct employees on who to socialize with (no Bills football players), and how to handle their intimate areas: "[Menstrual] products can be changed at least every 4 hours. Except when sleeping, they can be left in for the night."

Despite all this, the cheerleaders were classified as independent contractors, and paid per game, meaning that if a girl was deemed too "jiggly" to play most games, she could earn as little as $150 a season. Nevertheless, they're expected to attend practices, charity events, and at least 20 other appearances per season – many of which are unpaid.

Meanwhile in California, Oakland's Raiderettes are also suing under minimum wage laws, as well as laws that dictate that employees must be allowed to discuss their wages and must be offered meal breaks for shifts longer than eight hours. The Raiderettes were paid $125 a game in the 2013-2014 season, which comprises about nine hours' work on game day, as well as about nine hours of rehearsals per week, and countless public appearances, which may or may not be paid. Like the Bills' cheerleaders, they were not paid if they were deemed "too soft" in the belly to perform on game day.

The cases are proceeding through California and New York courts.