Man takes inspiration from children's TV show My Little Pony to jazz up his resume.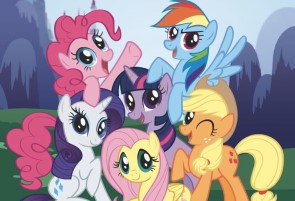 A Canadian web developer's "My Little Resume" has gone viral on the internet after being discovered on Twitter.
The computer science expert, identified only as Joseph, talks up his credentials in the My Little Pony-themed document.
My Little Pony is a popular toy line and TV series developed by Hasbro which is marketed primarily to girls.
Decorated with pictures of rainbows and ponies, the CV begins: "This little pony went to ... He graduated with highest honours and even received a departmental award for academic excellence!"
The CV, which also includes a "Pony Stats" box, continues to outline Joseph's achievements in computer science, maths and tech before ending on a ponderous note.
It concludes with: "The adventure is far from over…What will this little pony do next, who knows?"
Whether it is a hoax or not has yet to be ascertained but online reaction to the CV has been mixed with some saying they would hire him while others are less than impressed.
Would do you think about this CV? Would you hire him? Let us know your thoughts in the comments.