How are employers in Singapore planning their workforce strategies?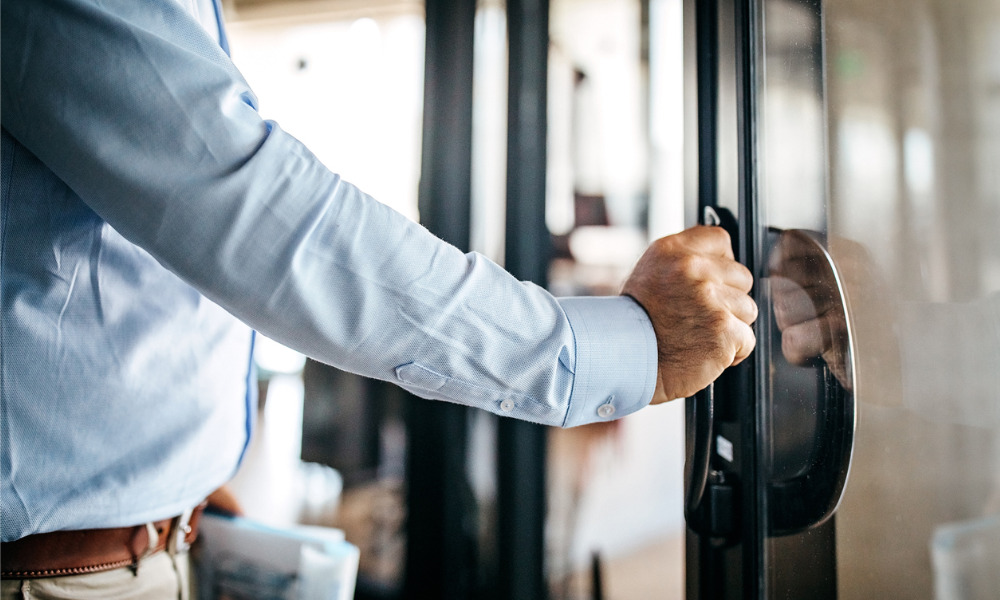 Should you reopen the business, or should you wait?
As Singapore gradually eases restrictions on businesses amidst the COVID-19 crisis, leaders are made to decide how and when to start the tricky process of returning to the workplace.
Their top concerns while forming their strategies? Protecting people (89%) and supporting business continuity (83%), according to a recent pulse survey.
Almost all companies (89%) said they look to the government for guidance when developing a safe return-to-workplace strategy. Another 83% will look at advice from health agencies such as the World Health Organization (WHO).
Half the companies surveyed said they will also leverage their internal experts to prepare for the situation, found AON.
As a rule, even if businesses are approved to resume operations, they can only remain open if they adhere to strict health and safety guidelines set by tripartite partners, including the Ministry of Manpower (MOM).
READ MORE: MOM reveals checklist for businesses to resume operations
The new advisory includes ramped up standards set from the start of the virus outbreak, such as health checks and safe distancing measures.
Hence, companies simply must retain practices like temperature screening and recording – and according to the survey, it's already part of their strategy. A third of the respondents have either implemented or have considered implementing a formal COVID-19 assessment program for staff, with another one-third preferring health assessment surveys.
"The first signs of the significant impact of the COVID-19 pandemic on the global economy are just beginning to emerge," said Alexander Krasavin, Partner, Radford and Regional Commercial Head, APAC & MEA at Aon.
"Business leaders in Singapore are grappling with challenges that affect every aspect of their organisation. They must make well-considered decisions on returning to the workplace that will not only protect their balance sheets but also their people.
"The human capital decisions businesses make now will shape the future of work and indeed their organisations."
Putting people first
The survey also found what companies are prioritising in their strategies:
76% of companies are providing scheduling flexibility to employees with children
54% are allowing employees to use sick leave for COVID-19-related quarantines
36% are allowing employees to use sick leave to care for children when they are off from school
24% are supporting payments or equipment purchases to assist employees with work-from-home arrangements
21% are providing temporary increases in sick leave entitlements – e.g. pandemic leave
In addition, one in 10 employers have implemented additional compensation programs for employees in higher-risk roles, with another 6% actively considering such measures.
When asked how the experience of responding to the COVID-19 pandemic might change future workforce strategies, one in three firms surveyed acknowledged the need to review their operations and said they are considering a long-term restructuring of their operations and workforce.
READ MORE: How are C-suites managing the COVID-19 crisis?
Rethink priorities
One HR leader shared with us how people have always been a priority – right from the start of the crisis. Since February, Isaac Chin, Director, HR Technology & Analytics, Asia Pacific at Marriott International and fellow leaders had remained focused on COVID-19's short-term status.
"The COVID-19 situation is not something permanent – we always have this at the back of our minds," said Chin. "This will go away. The economy will rebound. Our business will rebound."
The "immediate part" of dealing with the uncertainty was to support Marriott's employees, both on the hotel frontlines and in corporate offices. For instance, for the corporate teams, HR rolled out a split-team and flexible work arrangement as part of their business continuity planning.
What's certain in all of this is that the crisis has enabled leaders to be more 'human' in the approach.
"With COVID-19, we have learnt to take a step back and consider, 'should we be pushing them so hard when their priorities are now safety and/or business performance?'" he said.
"On that front we need to be more flexible and exercise some empathy – don't push them to do certain things or hit certain milestones just because it's important to the project.
"In this time of need, people are afraid. In the initial days when the news first broke, I was afraid too – afraid of going out to the office [for instance].
"Addressing that concern is basic. In the Maslow's hierarchy of needs, 'safety' is basic. If we don't address that concern, the rest like productivity won't fall through.
"If people believe and trust that you're showing them care and concern, they will support whatever other initiatives you roll out."