The Lion City maintains its number two spot in the world, and top spot in Asia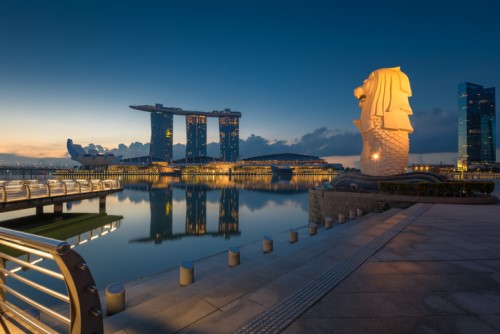 Singapore continues to lead the world in talent rankings, behind only Switzerland in the 2019 Global Talent Competitive Index (GTCI). Coming in third spot is the US. The top three spots have remained unchanged since 2018.
Singapore remains top-ranked in the Asia Pacific region, with New Zealand (11th) and Australia (12th) the only other APAC nations to make the top 20.
This year's report has a special focus on entrepreneurial talent – how it is encouraged, nurtured and developed throughout the world and how this affects the country's competitiveness.
New approaches are emerging to stimulate entrepreneurial skills and futureproof employees – for example, the efforts to develop bottom-up innovation and empower employees. The results further show:
The highest-ranking countries tend to be the most open to entrepreneurial talent
Digitalisation and globalisation are increasing the role of entrepreneurial talent
"In the top 10 of talent competitiveness ranking, only two non-European countries can be seen: Singapore and the US," said Bruno Lanvin, executive director, Global Indices at INSEAD, and co-editor of the report.
The leading three is followed by Scandinavian countries, Norway, Denmark, Finland and Sweden. Netherlands, UK and Luxemburg round up the top 10.
"This underlines that Europe remains a talent powerhouse, but also that countries with great universities and a strong education sector are best at attracting talents," he said.
"Because high-level talents are also more mobile internationally, no comparative advantage can be seen as irreversible, and those countries will need to remain open and innovative to keep their leadership."
Manpower issues a top concern
In addition, the GTCI report reaffirms how talent issues have become a primary concern for firms, with talent performance seen as a critical factor to growth.
This aligns with findings in a recent study by the Singapore Business Federation (SBF). It was found that in the push for innovation in transformative times, businesses have identified manpower issues as a key hurdle.
SBF found that companies faced these recurring problems:
Hiring of people with the right skills and attitude remains the top challenge for large companies (65%) and SMEs (60%)
Rising labour costs (50%)
The lack of suitable manpower with technological expertise (41%)
Followed by the retraining of workers to develop their digital capabilities (29%)
SBF's chairman urged businesses to invest more resources in continuous training to ensure employees can deepen their skillsets and keep pace with the pace of digital disruption.