Brendan Castle will lead hiring, learning and development, DEI efforts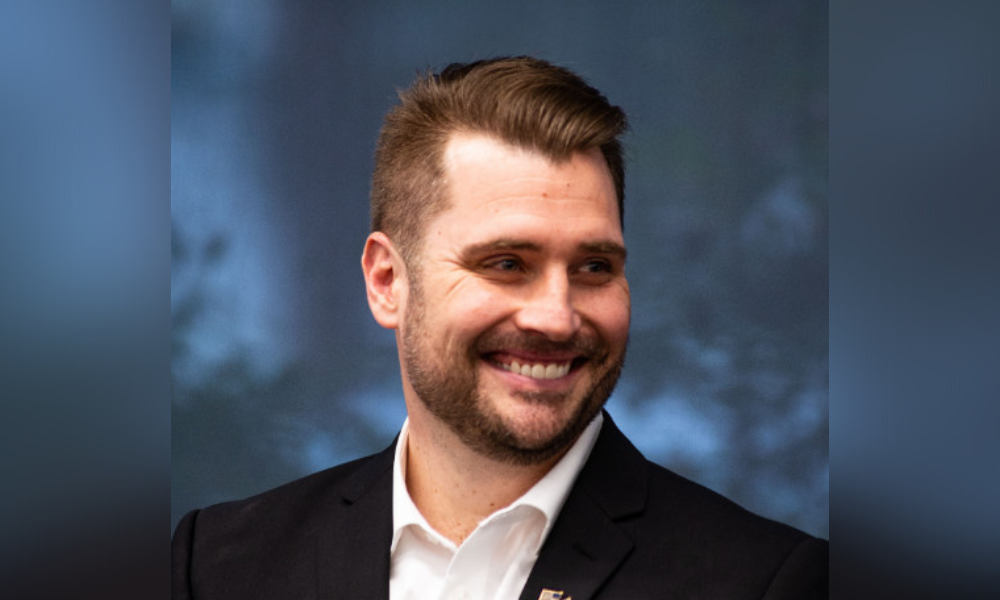 Cloud security company Zscaler has named a former Google and Citi executive as its new chief people officer.
The San Jose, CA-based company appointed Brendan Castle to the role to lead its global people and culture organization, including talent acquisition, learning and development, internal business partners, diversity, equity and inclusion and workplace experience.
"As the leader in cloud security, Zscaler continues to grow at a rapid pace and has become a destination for top talent," said Jay Chaudhry, CEO, chairman and founder of Zscaler. "I am excited to welcome Brendan Castle as we continue our hyper-growth and speed of innovation to help us efficiently scale and attract top talent globally."
Castle expressed excitement to take on the job.
Read more: How HR should manage a buyout
"I admire Zscaler's commitment to culture by creating an environment where a diverse workforce can innovate freely and contribute their best work to help customers succeed," he said. "Being the best starts by creating a culture where the most talented people share common values and seek the opportunity to make a difference through teamwork, open communication, innovation, and a passion for customers. I am delighted to be part of the next phase of Zscaler's growth and look forward to being an integral part of its evolution."
Castle is bringing about 30 years of senior management and employee operations experience at large-scale organizations to the role. He is also currently an advisor at San Diego-based AI-powered platform Skyminyr.
Before joining Zscaler, he spent nearly eight years as a recruiting official at Google. There, he was the global head of recruiting channels from July 2014 to April 2016, the global head of product area recruiting from April 2016 to January 2020 and the vice president and global head of recruiting from January 2020 to May 2022.
Castle also had 15 and a half years of experience at Citi, where he held roles such as managing director and global head of HR shared services (June 2012 to July 2014), managing director and head of HR services for Asia and EMEA (November 2010 to June 2012) and shared services region head (November 2009 to November 2010).
Greg Pappas, who has now retired, previously held the chief people officer post at Zscaler.
"I would first like to express extreme gratitude to Greg Pappas for dedicating nearly nine years building and leading the People and Culture team at Zscaler, and I wish him the best in his retirement," said Chaudhry.
Numerous other companies have also seen movements in their leadership group this year.
Previously, Software company Intercom named L. David Kingsley as its new chief people officer. GEICO also announced that Shannon Hobbs has joined the company as its new chief people officer.
Etsy Inc. announced that Kim Seymour has joined the e-commerce giant as chief human resources officer (CHRO). International real estate investment giant JLL named Laura Adams its new CHRO.
Meanwhile, Ralph Lauren announced that Howard Smith, executive vice president and chief commercial officer at the company, resigned. Kevin Johnson, CEO of Starbucks Corp., announced he will be retiring after 13 years with the company. Bolt founder and CEO Ryan Breslow announced that he's stepping down after seven years at the helm of his San Francisco-based tech firm.