It's been a rough week for executives at major retailers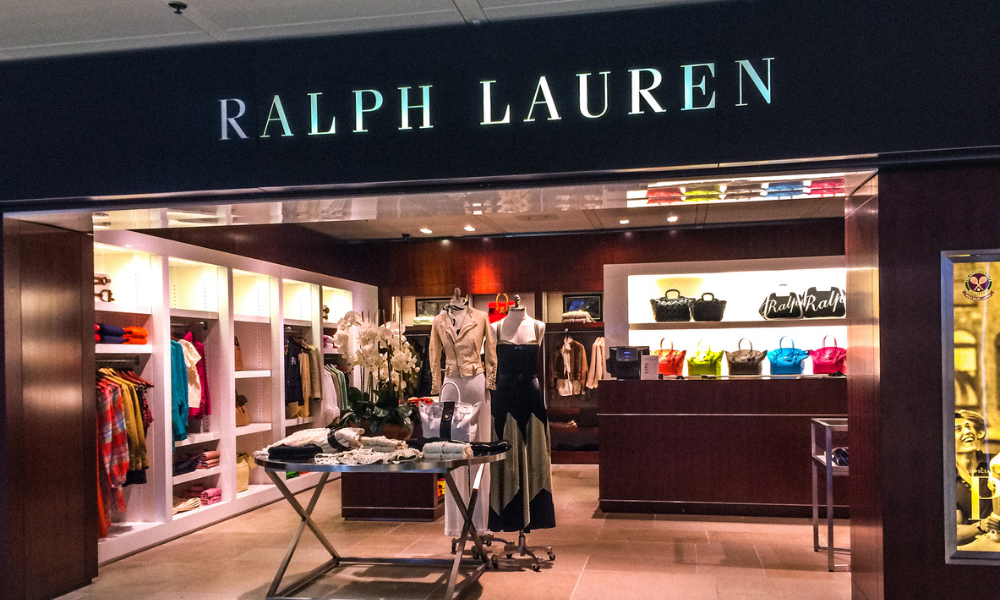 Ralph Lauren has announced that Howard Smith, executive vice president and chief commercial officer at the company, will resign immediately.
The New York City-based fashion giant says it learned of allegations regarding his personal conduct, and upon doing so, the audit committee of the board of directors launched an independent investigation with the assistance of outside counsel, the company said in a filing with the Securities and Exchange Commission.
According to the company, the investigation revealed conduct that violated Ralph Lauren's code of business conduct, ethics and other policies. Specifics were not disclosed. However, Ralph Lauren emphasized in filing that the resignation is unrelated to its financial reporting and business performance.
Smith's resignation is effective April 2, but he stepped down from his role immediately, the company said. According to his LinkedIn profile, he had been with Ralph Lauren for just under 20 years, having served in a variety of positions, including vice president of logistics and senior vice president of the company's global supply chain.
Ralph Lauren added that regional leaders who already oversee the day-to-day business will report on an interim basis directly to president and CEO Patrice Louvet.
Read more: How to manage office romance at the C-suite level
It's the second time this week that a high-ranking executive at a major retailer has left their position due to misconduct. On Monday, Estee Lauder announced that it had terminated veteran executive John Demsey just days after placing him on leave over a social media post that included a racial slur and a reference to COVID-19.
"This decision is the result of his recent Instagram posts, which do not reflect the values of the Estee Lauder Companies, have caused widespread offense, are damaging to our efforts to drive inclusivity both inside and outside our walls, and do not reflect the judgment we expect of our leaders," Executive Chairman William P. Lauder and Chief Executive Officer Fabrizio Freda said in the statement, which the company sent to employees and published on its website.
Demsey had apologized last week for making "the horrible mistake of carelessly reposting a racist meme without reading it beforehand." His Feb. 21 Instagram post included the slur on a mock children's-book cover featuring Sesame Street characters. An Estee Lauder spokeswoman insisted that Demsey wasn't fired, but rather was "told he had to leave the company" and agreed to retire.
Earlier this year, a couple of other organizational leaders lost their positions for inappropriate relationships with subordinates.
Last month, CNN Worldwide president Jeff Zucker resigned from his post after his relationship with Allison Gollust, CNN's executive vice president and chief marketing officer, came to light. In a memo to staff, which was obtained by The New York Times, Zucker admitted that he was "required to disclose" the relationship when it began, but failed to do so. Gollust has since resigned, as well.
In January, the University of Michigan removed Mark Schlissel as president due to an alleged "inappropriate relationship with a university employee." After an investigation, the school says it learned that Schlissel, over a period of years, used his university email account to communicate with that subordinate in a manner "inconsistent with the dignity and reputation of the university." The school has since released dozens of Schlissel's communications that "illustrate this inappropriate conduct," as well as the letter sent to Schlissel explaining the board's decision.