HRD takes a deep dive into some of the best employee rewards platforms on the market. Build a culture of recognition with the help of these tools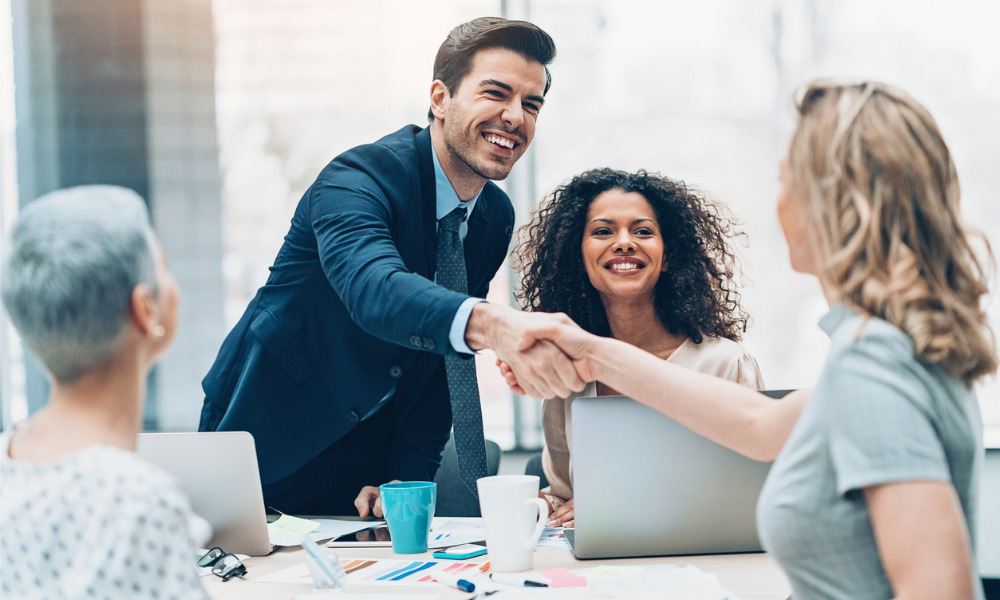 When employees feel recognized for their work, they tend to be happier and more productive. With the current trend of remote and hybrid work, it is important for HR professionals to seamlessly integrate recognition into employees' workflow. One way to do this is by using employee rewards platforms, which offer recognition and reward options through a software that manages the delivery of points, gifts, messages of recognition, digital badges, certificates, and more.
In this article, we will take a look at some of the best employee rewards platforms on the market, and highlight their key features and how organizations can start using them today. So, if you are an HR leader or professional looking to boost employee morale and productivity, keep reading to find out how each of these employee rewards software can help you achieve your goals.
Credly has been streamlining the process of creating, managing, and tracking digital badges, credentials, and certificates since 2012. As a result, Credly has become a leading company in the digital credential management software space.
What are the benefits of Credly for employees?
Credly offers several benefits for employees, including:
Digital badges that demonstrate their experience and expertise, providing verifiable credibility and added exposure to managers in their respective fields.
Access to a network of over 3,000 certification, assessment, and training providers that issue credentials, offering access to over 90,000 learnings, including top IT certifications.
The opportunity to join the most connected digital credentialing platform globally.
What companies use Credly?
Credly is the preferred choice for many of the world's most well-known technology companies for managing their credential programs. These companies include IBM, Oracle, Dell, Adobe, and AWS.
We cover more detail about them in our Credly review. Be sure to check it out if you would like to learn more about its benefits.
Efectio is an all-in-one platform that helps companies manage their culture. By combining training, benefits, onboarding, and employee analytics in one place, Efectio makes it easy to create a workplace where employees are happy, productive, and constantly learning.
Efectio Key Features
Efectio is an AI-powered platform that packs a punch. With several integrated tools available, it is like having a superpower for your company culture. Plus, each tool can be tailored to meet your specific needs. Here are Efectio's key features:
Employee Experience
Upskilling
Data Analytics
Benefits
Employee Retention
How much does Efectio cost?
Efectio has a sweet deal for startups with up to 10 employees, where they can use their services for free. Although, keep in mind that their free service has limited features.
If you are interested in their Basic, Advanced, or Enterprise plans, you will need to reach out to Efectio to get a quote and schedule a demo.
You can learn more about them in our Efectio review.
Achievers is a cloud-based platform that aims to boost employee engagement and recognition within organizations. It allows employees to send, track, and view different types of recognition like achievements, awards, and daily thank-yous, all in one place.
Achievers Programs
Achievers is all about getting everyone involved and engaged, so businesses can create a workplace where recognition is a key part of the culture. With Achievers, the whole team can show their appreciation for each other's hard work.
Achievers offers companies several solutions to accomplish these goals:
Achievers Recognize
Achievers Listen
Achievers Perks
Integrations
Achievers' integration partners make it super easy for companies to keep their employees engaged. These partners include Microsoft's popular software like Outlook, SharePoint, Teams, and Viva Connections, to other big names like SAP SuccessFactors, Workday HCM, UKG Pro, to name a few.
The platform also features an open API that allows for easy integration with other workplace applications.
If you want to explore another platform that has user-friendly interfaces, robust analytics, and AI-driven insights, read our UKG Dimensions review.
Moreover, Achievers is compatible with a bunch of different human resources information systems (HRIS), which is great news for companies who want to keep using their existing systems. They have teamed up with HRIS giants like ADP, Ceridian, Oracle, among others. So, whether you are using Achievers directly or integrating it with your existing software, they have got you covered.
If you are interested in knowing more about Achievers' solutions and want to get into the specifics, have a look at our Achievers software review.
Perkbox is a software platform that provides employee rewards to help boost employee motivation with perks and discounts. With Perkbox, users can incentivize their teams with various employee perks and rewards.
What are the perks on Perkbox?
Perkbox offers over 4,000 rewards and discounts from companies worldwide, providing employees access to a wide range of deals from some of the most popular global brands. Discounts are available on various items, such as vehicles, bikes, tech, health and dental plans, groceries, gym memberships, childcare, clothing, entertainment, and mroe.
Perkbox Key Features
With Perkbox, users can access the following features through their account:
Perks Hub
Celebration Hub
Wellness Hub
Culture Hub
Admin Features
In our Perkbox software review, we dive deeper into these features.
PerkSpot provides employee discount services to employers and member organizations across the United States. With PerkSpot, employers can support the financial wellbeing of their teams by helping them save money on things that matter the most to them.
What kind of discounts does Perkspot offer?
PerkSpot's employee discount program is designed by a team of experts who negotiate exclusive deals with merchants that are available through their discount portal. The program enables employees to browse by category or brand and search for curated and personalized discounts that suit their needs. PerkSpot's extensive network of over 1,000 merchants provides employees with thousands of private, personalized, and exclusive corporate discounts.
Is Perkspot free?
Yes. And with over 25 categories for savings, there are numerous opportunities for your employees to save without any hidden fees.
You can read more I our Perkspot review.
Bonusly is a rewards and recognition platform that can help boost your company's culture and make your employees feel appreciated, no matter where they are located or how big your team is. With Bonusly, you can create bonuses that reward achievements, attract top talent, and celebrate important milestones.
What rewards can you get on Bonusly?
On Bonusly, there is a wide range of digital rewards available to show appreciation to employees. This includes popular gift cards from top brands such as Nike, Apple, Amazon, and Hulu, among others. Additionally, there are options for instant cash and charitable donations.
Employers can also create their own custom rewards, tailored to their team's unique needs and preferences. Popular custom rewards include branded swag gifts, subscriptions to Apple Music or Spotify Premium, and gift cards.
Some of the most popular rewards on Bonusly include Adidas, Airbnb, Best Buy, Chipotle, Dunkin' Donuts, Nike, Panera Bread, Sephora, Southwest, Starbucks, and Target. Plus, with Bonusly Signals, employers can gather feedback from employees to ensure they are focusing on what matters most to their team.
Check out our Bonusly HR software review to read more about how Bonusly can boost your company culture and engage your employees.
GroupGreeting simplifies the process of sending digital cards with unlimited signers. It is an ideal choice for remote teams. With this HR software, you can collect signatures easily by sharing a link, eliminating the hassle of running out of space to sign or the card being misplaced in the post.
How does a GroupGreeting card work?
GroupGreeting cards are digital greeting cards that can be signed and sent by multiple individuals, including family, friends, and colleagues. They offer a contemporary way to sign and send traditional greeting cards as a group.
How much does a GroupGreeting card cost?
GroupGreeting cards are priced at $4.99 US, plus tax, but they come with several benefits. These include unlimited signers and pages, as well as the option to add unlimited images. Additionally, a PDF version of the card is provided upon delivery.
Click here to read our complete GroupGreeting HR software review.
Xoxoday is a company based in Bengaluru, India that specializes in HR software. They offer various software-as-a-service (SaaS) platforms that businesses can use to reward their employees and keep them engaged.
Xoxoday Saas Platforms
This company has a trio of products that are designed to drive business growth by tapping into "human motivation":
Xoxoday Plum
Xoxoday Empuls
Xoxoday Compass
What are the advantages of Xoxoday?
Xoxoday Plum stands out for its user-friendliness and extensive product catalog, which includes big names like Amazon and Uber, and its ability to boost employee morale and engagement. Empuls is also earning praise for its rewards and recognition features and data organization, while Compass is impressing users with its gamification capabilities.
If you are eager to know more about these products, be sure to check out our in-depth Xoxoday software review.
Workhuman offers a variety of tools for managing employees and their performance, with the aim of helping companies to achieve the following:
Foster a stronger sense of inclusiveness and community among their employees.
Increase employee productivity and performance.
Decrease employee turnover.
Enhance employee involvement and commitment.
Workhuman Solutions
Workhuman provides a range of solutions that enable businesses to generate favorable employee experiences. These solutions comprise:
Workhuman Cloud
Workhuman iQ
What other programs does Workhuman offer?
Workhuman offers a free program for employees and business leaders to become a Workhuman Certified Professional. The program includes nine content tracks, serving as a guide for creating a workplace that values and prioritizes humanity.
Our Workhuman employee rewards software review explains this solution in more detail.
Reward Gateway is a cloud-based software platform that assists companies in engaging their employees. Its aim is to improve employee retention and attraction and enhance business outcomes by combining six distinct programs into a single hub. These programs are tailored to meet the specific needs of each company.
Reward Gateway Key Features
Employee Rewards and Recognition
Employee Communications
Employee Surveys
Employee Discounts
Employee Engagement Analytics
Employee Wellbeing
We have put together a software review that covers all the ins and outs of this cloud-based solution.
What companies use Reward Gateway?
Reward Gateway has an impressive list of over 4,000 clients, including well-known names like McDonald's, Pepsi, Comcast, Mondelez International, and Databank, just to name a few.
Learn more about these features in this Reward Gateway employee rewards software review article.
Employee rewards platforms provide tons of benefits, from creating a fun digital space for your employees to interact to celebrating key milestones and identifying top performers. These platforms also enable organizations to celebrate important milestones and help build a positive company culture.
Choosing the best employee rewards platform is a big decision that ultimately depends on what your organization needs. It is important to think about what will work best for your company and your employees. Consider what your team values and what rewards would motivate them the most. Taking the time to carefully evaluate your organization's unique needs will help you select the right platform that can deliver the most benefits and help you achieve your desired outcomes.
If you find out that your organization needs a different type of HR software, we have got you covered with our HR software reviews section where you can check out other options and find the perfect software solution for your needs.
Do you have experience with any of the employee rewards programs listed above? Let us know your review in the comments section below.