This PerkSpot review will help you determine if this employee rewards software is the right tool for your company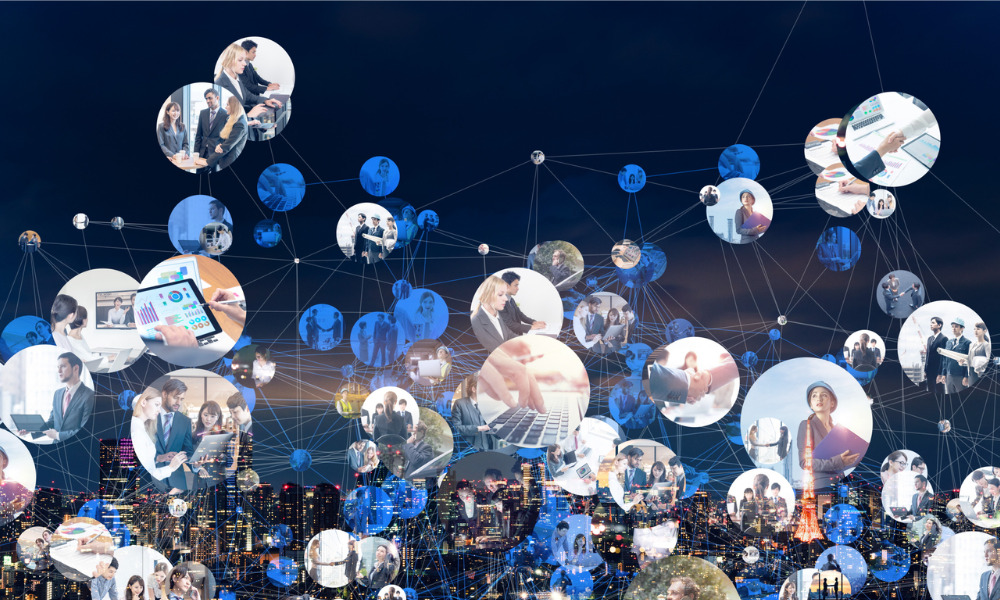 Employee discounts have become an increasingly popular benefit among companies in recent years. PerkSpot is one such software option available to companies in the increasingly crowded employee rewards program space.
Through PerkSpot, employers can contribute to the financial wellness of their teams, helping employees save money on things that are the most important, such as travel, car payments, and active wear. This PerkSpot review will help you determine how well the employee rewards software will fit into your company and delight your employees.
Negotiated by a team of experts, PerkSpot's employee discount program offers exclusive deals through its discount portal and allows employees to browse by category or brand. Through PerkSpot, employees can also search for curated and personalized discounts that are relevant to them, plus save on numerous services and products.
Discounts through PerkSpot offer thousands of private, personalized, and exclusive corporate discounts, leveraging your program to bring on new talent and keep them engaged. PerkSpot has partnered with more than 1,000 merchants to provide teams with exclusive offers. Some of the companies PerkSpot has partnered with include:

PerkSpot is also partnered with more than 1,000 of the best employers and member organizations in the US, such as United and Southwest Airlines, Uber, Walgreens, and Chipotle, as well as universities and alumni associations, among others. PerkSpot's client success team offers support via reporting, regular check-in calls, and supportive marketing collateral aimed to users remain informed and engaged.
PerkSpot approach
PerkSpot takes a specific approach to partners with major brands across the US to provide employees with options that will best suit their needs. Here is a look at how PerkSpot secures the best deals:
Negotiate discounts. PerkSpot's team of expert negotiators makes connections with local business and top brands to secure the best exclusive discounts for your team.
Bundled perks for employees. After the PerkSpot team has secured a discount and it's been vetted, it is then added to the Discount Portal as an option.
Customized marketplace. PerkSpot then offers an easy-to-use portal, which is optimized for all devices, that will tie in with your organization's unique branding. This means it is a one-stop shop for employee discounts and perks—exactly what you want from employee rewards software.
Tailored communication. PerkSpot works with businesses to create a communication plan that builds awareness of the program and maximizes access to the benefits.
Personalized discounts. PerkSpot's platform automatically tailors offers for your team's specific interests, which means it saves both time and money.
PerkSpot: How employees benefitted
As mentioned, there are many ways employees can cash in on their PerkSpot discounts. Here is a look at some of the more popular ways that employees benefitted from PerkSpot discounts in 2021:
Through PerkSpot, 13,742 vehicles were purchased
Just over 43,000 members enrolled in discounted gym memberships
Nearly 104,000 hotels were booked through PerkSpot's Travel Discount Center
Employees saved roughly $6,000 annually through PerkSpot
PerkSpot is essentially an employee discount provider that serves top-tier employers and member organizations across the United States. PerkSpot has more than 10,000 exclusive and private discounts, as well as employer-funded recognition. For these reasons, PerkSpot can help over 14,000 users get the most bang for their buck.
Users sign onto their company's uniquely branded and customized Discount Portal, where they can shop in a way that is neither costly or time consuming. The Discount Portal acts as a one-stop shop for users, who are able to search either by location, name, or category.
Aside from exclusive discounts, PerkSpot also allows you to recognize your team for their great work and performance with monetary rewards. PerkSpot's recognition program is especially intuitive to use, allowing for:
Personalized notes
Peer-to-peer multi-lateral recognition
Bulk recognition, rewarding multiple people through automated communications
Users may also earn points on specific purchases, which can be redeemed on over 150 options in the gift card store.
There's nothing like the reward of a healthy workforce!
To access PerkSpot, your organization will have its own unique URL that allows you to access your account. Through the log-in page, you will then enter your email address and password (which you will have created when you registered for your account).
You will have to enter your email address on the log-in page if your organization created an account for you and you have yet to set a password. In this case, a notification will appear. You can click on the Verify Account button to email you a link to your email address, which will allow you to set your password. While it may take up to 30 minutes to receive the email, once you have set your own password, you will have access to thousands of discounts.
Yes. PerkSpot is a cost-free program. Due to 25+ savings categories, there are many chances to save and with no hidden fees. Employee discounts are also a fast and easy way to contribute to your team's financial health; you are not only providing unique savings, but the PerkSpot program does most of the work for you.
Anyone who has an account can use PerkSpot. If, for example, your friends and family members are currently unable to create their own PerkSpot accounts, you are welcome to buy products and services through PerkSpot on their behalf. This way, they can benefit from any available discounts and deals that might apply to them.
Here's an example from a company using PerkSpot showing how employees can access their account.
All PerkSpot discounts can be found online with your PerkSpot account. In most cases, PerkSpot discounts are redeemable online only by using an offer code or a specific landing page that you can access by clicking the Shop Now button alongside each offer. In the Details and Special Instructions section, there are specific redemption details. For more information, you can review the Offer Restrictions and Other Notices section.
If you want a specific discount, you will see a magnifying glass icon and a search bar at the top of the page in your account where you can search for discounts. There, you can search for general offers or for specific companies. All available offers should be displayed in the search results.
You can also hover over the Popular Perks button toward the top of the page in your account and then click Brands, if you want to see a list of all the brands currently providing deals. Similarly, you can browse all offers by category if you hover over the Categories button towards the top of the page in your account. These categories include everything from electronics to travel.
Who are PerkSpots competitors?
The main competitors of PerkSpot in the employee rewards software space include:
Headquarters: PerkSpot, 320 W Ohio St. Floor 1, Chicago, Illinois, 60654, United States
Founded: 2006
Founder: Chris Hill, Founder, CEO, and Executive Chairman
Size (employees): 110
Industry: HR software, employee rewards
As an employee rewards program, PerkSpot offers employers the opportunity to easily engage and reward its employees through simple-to-navigate portals. With partnerships with thousands of top-level companies across the US, PerkSpot is able to offer discounts on everything from car payments to gym memberships to travel—and much more.
There are many different types of employee rewards programs out there, and PerkSpot can fill the role perfectly. Whether or not you choose them comes down to what exactly your employees would best respond to, and what could best integrate with your systems. We invite you to read more of our HR software reviews if you're not 100% set on PerkSpot yet.
PerkSpot is included in our list of best employee rewards programs.
Do you have experience using PerkSpot? Do you think it is an effective tool to offer employees rewards? Share your PerkSpot review in our comments section below.