Read this Perkbox review to discover if this is the right employee rewards software for your team's needs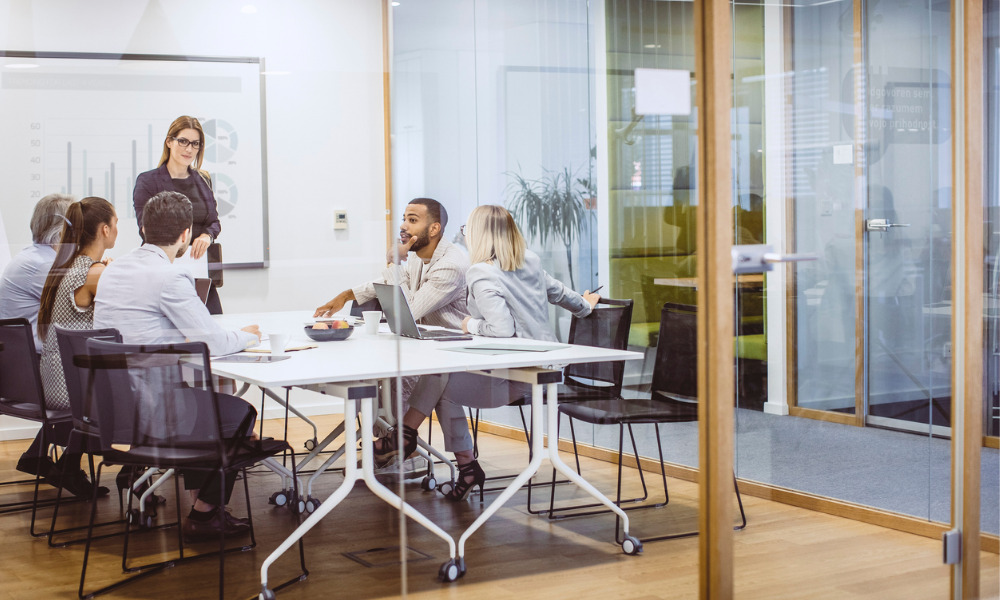 Perkbox is a global employee rewards software platform that can help you better care for, connect, and celebrate your team, regardless of where they are located—or what they want.
With thousands of users spread across 34 countries, Perkbox helps engage and motivate employees, providing teams with a wide range of benefits and perks, and a personalized employee rewards tool.
Before signing up for Perkbox, get to know what they offer in this Perbox review. You'll learn about what's included, who uses it, and how it works.
Perkbox is employee rewards software that is designed to help motivate employees through discounts and other perks. Through Perkbox, users can motivate their team through specific employee perks and rewards, gamification, wellness plans, and prize competitions.
Perks include discounts on the following items, among others:
Vehicles
Bikes
Tech
Health and dental plans
Groceries
Gym memberships
Childcare
Clothing
Entertainment
A common issue with employee rewards software is complaints from employees that they don't find things that they like, which should not be an issue for Perkbox.
Perkbox provide more than 4,000 discounts and rewards from companies across the world. This includes employee access to a broad range of discounts and deals from the most popular brands in the world, including:
Greggs
Cineworld
Argos
Deliveroo
Café Nero
Uber
Apple
Asos
H&M
Tesco
Currys PC World
UberEats
Since its inception in 2015, more than 7,000 companies worldwide have used Perkbox. Currently, there are 3,677 companies using Perkbox, according to HG Insights. Perkbox has over 480,000 users—and counting—with more than two million perks redeemed every year. There are also more than 100,000 recognitions sent each year through Perkbox.
Perkbox is an employee discount platform that can help you offer your global workforce employee rewards and benefits. Through your Perkbox account, you will be able to access the following:
Perks hub
Celebration hub
Wellness hub
Culture hub
Admin features
Let's take a closer look at each to better understand how Perkbox works.
Perks hub
Through Perkbox, you can offer perks and benefits to any of your employees, regardless of where they are located or the time of year. Through the Perks hub, you can access the following:
Provide access to a wide range of discounts and deals that are tailored to your employees' individual lifestyles and needs.
Provide your team with the freedom to select the perks that matter the most to them, as well as a monthly allowance of Flexi points to spend on a wide range of Flexi Perks—which costs your employees nothing.
To bring all your perks into one place, you can add your own company benefits, no matter how big or small.
Celebration hub
Through the Perkbox celebration hub, you can increase engagement and motivation within your business. It is a place where you can build relationships and a culture of appreciation by personalizing rewards and recognition. The celebrate hub allows you to:
Access worldwide recognition and rewards.
Link recognitions to specific milestones and values to emphasise what your company stands for.
Start a poll to better engage your team, whether you want to start a healthy competition or just have fun.
Wellness hub
Perkbox's Wellness hub allows you to provide a wide range of on-demand content to support your team's wellbeing. It also allows you to give your employees the content needed to be healthier and happier. Perkbox's carefully curated wellbeing content caters to the needs of all employees, and includes the following:
Access to a wide range of content, which includes everything from meditation guides to workout videos to soothing sleep stories.
Offer content that reflects the goals of every employee, whether that be exercise, calming their mind, or a good night's sleep.
Access to the content even while on the go by smartphone, laptop, tablet, or smartwatch.
Offer quality content that is ad-free.
Culture hub
Through Perkbox's Culture hub, you will be able to centralize all your company updates and communications. You will also be able to create a greater sense of community by showcasing your company culture across all locations in one centralized place. Specifically, Perkbox's culture hub will allow you to:
Share anything you want using custom cards, from new policies to fun videos to people initiatives.
Save time and lessen any reliance on leaders in different locations to release information.
Create links to resources relevant to your team.
Create better team unity by making any communications available to every employee from anywhere, at any time, even while on the move through Perkbox's mobile app.
Admin features
Perkbox's administration features allow you to customize the platform and gain insights on its usage regardless of where your employees are. Essentially, Perkbox's admin features allow you to save time energy, and money. Perkbox's admin features also allow you to:
Enable easier access to all your employees with a single sign-on (SSO).
Give a tailored experience with customized benefits and branding.
Allow you to better manage users' offboarding and onboarding with Perkbox's human resource information system (HRIS) integrations.
Utilize the in-depth usage reporting to gauge what is truly important to your team.
Perkbox does not provide pricing information, which is a common practice for most HR software service providers and sellers. The reason given by Perkbox is that it customizes its products and services to suit each business. With businesses that use Perkbox varying in size from 25 to 25,000, it means the price varies.
For individual employees using Perkbox, there is no cost to them.
There are discounts for everyone on Perkbox, regardless of your industry, employee interests or company size. While there are many possibilities, some of the more popular types of discounts now are as follows:
Clothing: A couple of the better-known companies Perkbox has partnered with are Asos and Debenhams. Overall, employees have save on average 9% on clothing through Perkbox.
Supermarkets: Users of Perkbox save 6% on average on their grocery bills and supermarket expenses at names like Sainsbury's, M&S, and Tesco.
Gym and fitness centres: Perkbox users have saved an average of 28% in gym and health perks, offering discounts at places like Sportsdirect.com and Anytime Fitness, among many others.
Bars and restaurants: Perkbox users save 20% on dining out on average. Some of the bars and restaurants Perkbox has partnered with included Bill's, Zizzi, and Pizza Hut.
Food delivery: Most employee discount schemes offer between 5% to 15% off eligible food delivery and takeaway services. Through Perkbox, you get discounts through popular food delivery services such as UberEats, JustEat, and Deliveroo.
Tech: Perkbox users save on average 20% on electronics and mobile phones, leading to some serious savings. Through Perkbox, you will get discounts on places like Samsung, EE, and Lenovo.
As you can see, this goes far beyond the employee rewards programs of old, and now offers your employees a complete suite of options which can best align with their particular needs.
How are Perbox's main competitors?
The HL rewards space is getting very crowded with new employee rewards programs. Some of the most successful competitors of Perkbox include:
Headquarters: London, England
Founded: 2015
Founder: Chieu Cao and Saurav Chopra
Size (employees): 201-500
Industry: Consumer services
Key people: Gautam Sahgal (CEO), Chieu Cao (Founder), Saurav Chopra (Founder), Mona Akik (Chief People Officer), Ankur Sharma (VP of Product and Engineering)
A worldwide employee discount program, Perkbox offers employers the opportunity to better engage and reward its employees. With partnerships with thousands of top-level companies across the globe, Perkbox offers discounts on everything from groceries to gym memberships to travel—and much more.
Whether or not you choose this specific piece of employee rewards software comes down to whether or not you feel it's going to meet your ease of use and integration needs. As far as its core functionality, it's an excellent piece of software for rewarding your employees the way that they want to be rewarded.
Perkbox is included in our list of best employee rewards programs.
Do you have experience using Perkbox? Do you think it is an effective tool to offer employees rewards? Share your Perkbox review in our comments section below.