Travelling may be a possibility soon – HRD finds out what it'll mean for employers amidst a pandemic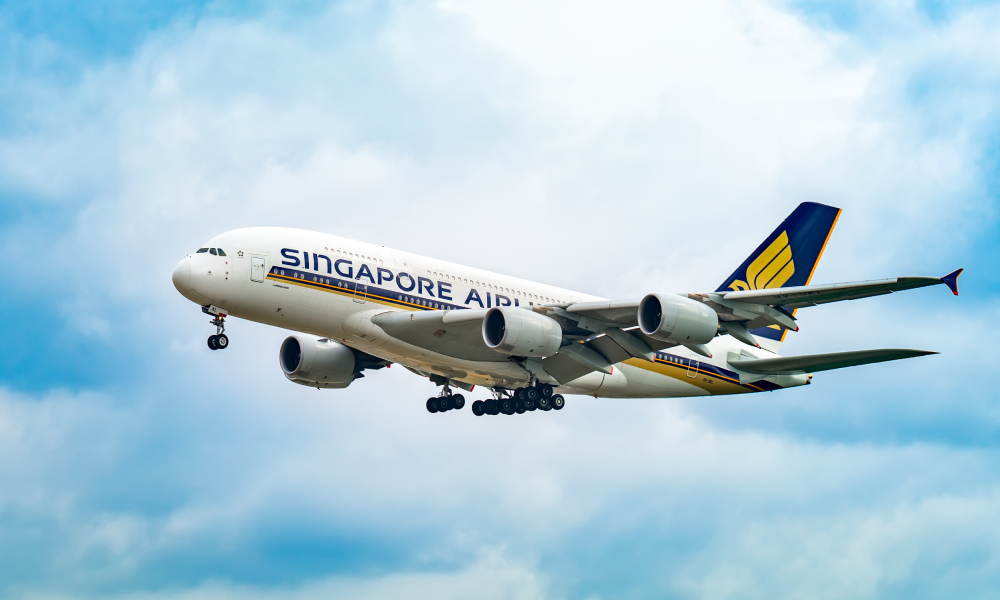 Singapore has been discussing the possibility of air travel as we head into phase three of managing the pandemic.
The government had agreed on an air travel bubble arrangement with Hong Kong but have since postponed it due to a new wave of infections.
The plan was to have no restrictions on the purpose of the trip – including for leisure. Previously, individuals could strictly travel for business purposes, or as a layover in some countries. There also wasn't a need to get approval for a 'controlled' travel itinerary.
Some of the terms and conditions for the travel bubble included:
All travellers must test 'negative' for COVID-19, 72 hours before the flight.
Upon arrival at Hong Kong International Airport, travellers are required to take another COVID-19 test.
Tests must be done at a recognised clinic or testing centre. A confirmed flight ticket is needed to apply to take the test.
They must remain at the airport until their results are confirmed.
If travellers become infected while on the trip, they will bear the full costs of medical treatment.
How to manage air travel in the 'new normal'
While the proposed Hong Kong travel bubble was the first, it likely won't be the last as countries cooperate to re-invigorate a struggling industry, as well as their local economies.
One upside is that we're close to having a COVID-19 vaccine. Despite this, access to it may take longer than expected, so how can HR manage any risks of travel under our complicated circumstances?
Read more: 'Cautious optimism': Early Covid-19 vaccine success sparks questions for HR
For the foreseeable future, Dr Low Kiang Wei, medical director at International SOS believes the travel landscape will be subject to rapid changes and evolving updates.
To ensure the safety of travellers, as well as the workforce at home, he suggested that leaders put in place a robust and flexible travel policy, which is adaptable and ready for any situational changes.
"This policy should account for business needs, varying government regulations, on-ground safety protocols, and most importantly, the diverse risk profiles of their employees with regards to health, security and mental well-being," Dr Low said.
"Having an awareness of every country's varying safety and health guidelines, while effectively communicating these guidelines to their travelling employees, will empower them to protect themselves while travelling and alleviate uncertainties and fears of the unknown."
Read more: COVID-19: Is it safe to resume business travel?
What can HR insist upon to ensure overall employee safety?
One key thing to embed in the company policy is a declaration of travel before and after the trip. This has been urged by the Singapore government since the early days of COVID-19.
Besides that, Dr Low recommended several other practices to manage employees upon their return and ensure the safety of the organisation.
Quarantine and medical screening procedures for returning travellers
Every country has a different set of medical guidelines and standards, so having an awareness of each will allow organisations to proactively relay the information for returning travellers, he said.
Organisations may also want to put in place their own screening or work-from-home program before allowing the employee to return to the office or meet other colleagues.
Ensure close communications and a safe space for employees
Leaders should build a culture that avoids the perception of discrimination or prejudice against returning travellers, or employees who may be less willing to travel.
During the quarantine period, the employee and organisation should stay in close communication in case any symptoms arise, or if the employee needs emotional support.
Post-travel policy review
An assessment of the employee's experience could help to uncover strengths and weaknesses of the organisation's travel policy. A thorough review, which includes travellers' feedback and concerns, will allow organisations to update their travel policies based on the lessons learnt.
Having a plan with the agility to respond to an everchanging environment can help their business and employees confidently adapt to any challenges that come their way.
Read more: Ready to get back to business travel?
What steps can HR take if employees return sick?
With assessments and screenings in place, employers should also mitigate the risk of someone returning as a COVID-19 suspect case and prepare accordingly.
"Adverse events where the returning employee is unwell or considered a close contact of a COVID-19 patient should be part of the organisation's travel policy," he said.
HR leaders or COVID-19 safety personnel should consider the following practices:
Ensure that local guidelines and regulations for affected travellers are well understood and adhered to. This will ensure there is no breach of guidelines which may put public and organisational health and safety at risk.
Monitor the condition of the employee. This allows the organisation to support and react promptly to any employee concerns.
Depending on the type of travel and location of employee, coverage of healthcare costs in adverse situations may be required to be included in pre-trip planning.
"With travel gradually returning, it is important to recognise that employees might have differing views on this change," Dr Low said.
"Some might see this as a welcome break, while others might be fearful of travelling, or even fearful of colleagues who are returning from travel. Managing and assuaging these fears is critical when planning for the return of travel.
"At the same time, domestic employees might be concerned about their exposure to returning travellers. In consideration of all these concerns, companies need to be prepared to support the workforce emotionally and restore confidence that employee safety is their utmost priority."