Hong Kong prepared to face tropical storm Nangka this week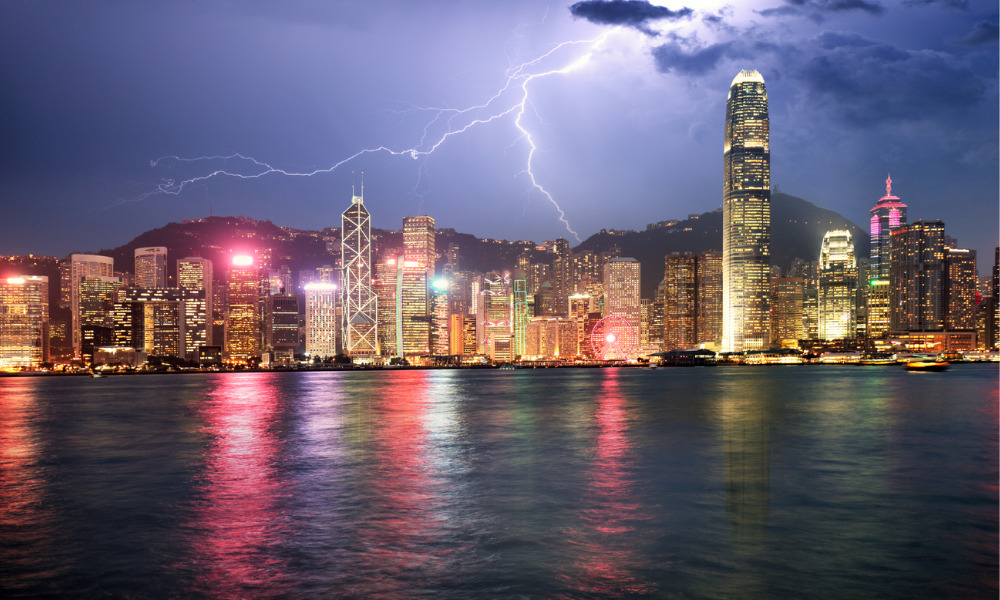 Hong Kong was hit by tropical storm Nangka this week, and the authorities have been sharing frequent updates about its movements.
As the government prepared temporary shelters and facilities to support those hit by the passing storm, how can employers help affected workers?
On Tuesday (October 12) the city issued a high-level warning signal early in the morning. They have since lowered the warning level.
Tropical storm Nangka is the second this year to trigger a 'No 8' warning signal, the first being typhoon Higos in August, reported South China Morning Post.
"Nangka is the farthest tropical cyclone that necessitates the issue of a No 8 signal, in terms of distance from Hong Kong at its closest approach, in the last 60 years," the Hong Kong Observatory told the Post.
Read more: HK staff penalised for missing work over typhoon
The Observatory downgraded the warning signal to 'No 3' by Tuesday evening, as Nangka moved further away from the city.
Even then, the storm had caused transport disruptions and destruction. By night-time, the government had received over 20 reports of fallen trees, though there were no records of landslides or flooding.
The city's Home Affairs Department opened 22 temporary shelters in various districts, and 113 people were reportedly at the facilities before the No 8 signal was lowered.
Three individuals sought medical treatment in a public hospital from cases related to the storm.
Additionally, schools were suspended for the day and the train service adjusted as a precaution. The Observatory expects the storm to gradually move away from the city, though thunderstorms and strong winds will remain due to the ongoing monsoon season.
They advised residents to stay vigilant and avoid the shoreline for the time being.
Read more: How can HR help employees through stressful times
Prepare and communicate a sound strategy
Hong Kong's established early warning system helped give leaders a heads up to strategise for a full-blown natural disaster.
How can leaders prepare for such traumatic events? Leaders shared some key practical tips:
Establish communication lines and make resources accessible
Keep payroll going
Be flexible with attendance and work policies
Provide emotional support for the stress, trauma and grief
Marcela Slepica, Clinical Director at AccessEAP, said a traumatic disaster can have a damaging effect on people and lead to intense emotions.
"The immediate loss of control and personal safety is frightening, and can lead to severe and acute shock, distress, and anxiety," Slepica said.
This impact can be long lasting in some individuals, so she reminded managers and leaders to be sensitive when they deal with affected employees.