Workers expect pay cuts, loss of bonuses and holiday leaves for skipping work in stormy weather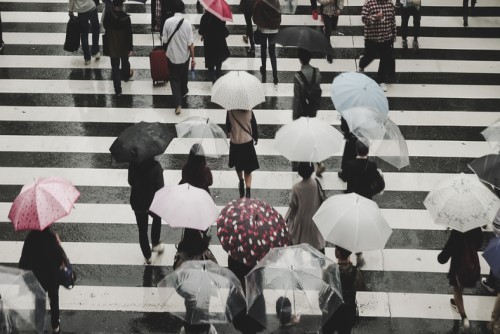 Called one of the worst storms in Hong Kong's history of bad weather, Typhoon Mangkhut brought the city to a halt the past week.
Public transportation and roads became inaccessible, schools were ravaged and officially suspended, but a storm is still no excuse to miss work – offices had to be "business as usual".
After the typhoon hit the city on Sunday, the government refused to declare Monday a day off.
However, Chief Executive Carrie Lam did urge employers to be considerate and flexible with delayed workers. She added that it was up to individual organisations to determine any special work arrangements.
Employees were unfazed and made their way to work, as a recent study showed that three in 10 said their boss would cut their pay, bonus and even holiday leave if they missed work during or just after a major storm.
The Federation of Hong Kong and Kowloon Labour Unions also found that more than half of employees are not offered extra pay for working through a storm.
Additionally, four in 10 workers said they had to go to work despite any extreme weather. This was especially for professionals in property management, security, tourism, catering, logistics and medicine.
What's worse was more than half of employers would not arrange any transport to work.
Almost one in three claimed they would get a pay or bonus cut for a no-show. Turning up late would mean the loss of a day of holiday leave for 32% of workers.
The Labour Department has guidelines for employers and employees during typhoons and rainstorms, reported the South China Morning Post.
According to the code of practice, both parties should work out special arrangements together and transport provided for employees "if possible". Bosses are also asked to "consider paying extra" and to provide food and water.
"The bosses can simply not follow it," said a spokesperson for the labour union. "The government should make laws to require employers to support and compensate workers who have to work under severe weather."