The Circuit Breaker period has led to an increase in reports of domestic abuse in Singapore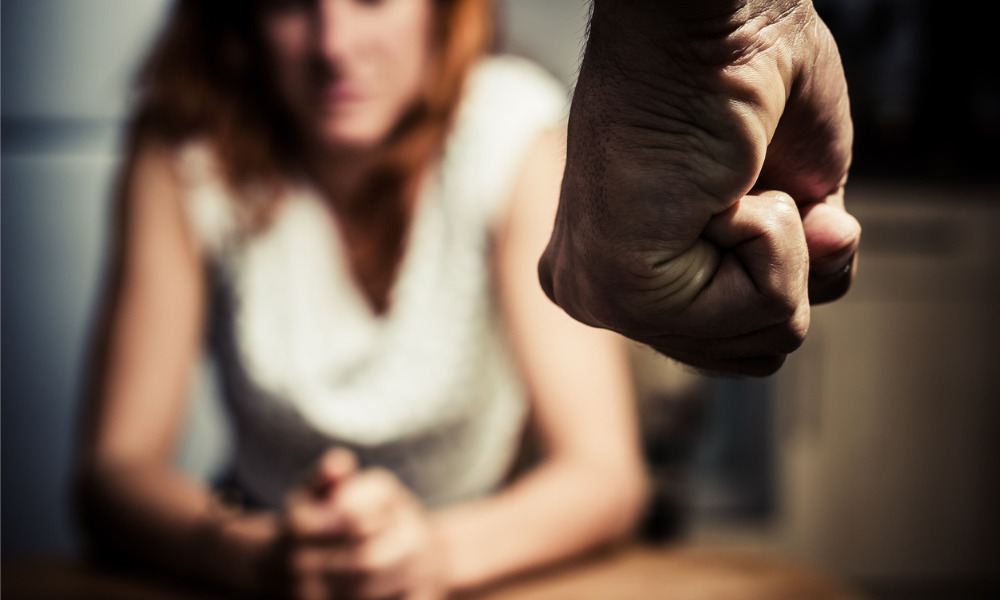 Should HR step in to help employees facing domestic violence?
Since the start of the Circuit Breaker, the Singapore Police Force (SPF) has seen an increase in the number of reports related to family violence.
From April 7 to May 6, there were 476 police reports filed for offences associated with family violence, such as hurt, criminal force and assault, criminal intimidation, and wrongful confinement.
This was an increase of 22% compared to the monthly average of 389 cases seen before Singapore's lockdown.
In a release, SPF said they take a serious view of such cases and will continue to take tough enforcement action against guilty parties. SPF is also collaborating with social service agencies to combat family violence.
The police currently refer victims to the nearest Family Service Centre or the Family Violence Specialist Centre, and to one of the four crisis shelters funded by the Ministry of Social and Family Development.
This is typically done through requests for additional assistance. If no requests are made, SPF will assess the victim's risk level and proactively help them by referring victims to social service agencies.
The police also follow up on higher-risk individuals. For instance, within a week of a police report, individuals will be contacted for check-ins.
READ MORE: How to cope as a family in isolation
"I am very concerned about the increase in number of family violence incidents reported to the police," said Sun Xueling, Senior Parliamentary Secretary (Home Affairs). "Worldwide trends show that stress and social isolation caused by COVID-19 could lead to more cases of family violence."
This has also been seen in calls made to the National CARE hotline, an initiative launched to support mental health issues amid the ongoing crisis and lockdown.
In a short span of two weeks, over 6,600 people in Singapore had called in to seek help. Out of those, about 10% had called in due to family conflicts.
Can HR help?
Domestic issues are a tricky one to tackle in Singapore – probably more so in terms of identifying employees who are sufferers. This is made worse with the country's extended lockdown, as many workers are forced to stay home 24/7, putting them at risk of harm.
Another reason why it may be so hard to help sufferers is the lack of specific legislation or corporate policy to address the issue. However, the law does address family violence in the Women's Charter.
Over in New Zealand, the country last year implemented the Domestic Violence Victims' Protection Act, which enhances legal protection in the workplace for people affected by domestic or family violence.
The Minister for Workplace Relations and Safety, Iain Lees-Galloway, added that it's good for employers to have a family violence policy so that staff and managers know what to expect, and how to respond if their colleagues are impacted by violence.
READ MORE: Is your workplace ready to address family violence?
While there is no specific legislation in Australia, some companies have proactively introduced internal policies to help sufferers. Despite these strategies gaining momentum, evidence suggested that a majority of workplaces don't have the frameworks in place to offer the proper support to victims.
Amanda Mechanic, manager at Caraniche at Work, said that while HR professionals cannot be expected to act as counsellors, there is value in training them to feel equipped to recognise family violence, respond sensitively, provide access to internal supports, and refer employees to relevant external services.
While reports have gone up in Singapore, there will always be cases that go unreported. Which is why Senior Parliamentary Secretary Sun urged everyone to do their part in these times of crisis – as neighbours are probably people's best line of defence in terms of overall health and well-being.
"We need to keep the victims of family violence on our radar and ensure that harm does not happen to them again," said Sun.
"We also appeal to the community to help keep a look out for signs of family violence and to report their suspicions so that help can be rendered to the victim as soon as possible. The simple act of reporting can help save someone's life or prevent further suffering."
If you or someone you know needs support, please contact the following helplines:
National CARE hotline: 1800 202 6868
Samaritans of Singapore: 1800 221 4444
Institute of Mental Health's Mental Health Helpline: 6389-2222
TOUCHline (Counselling): 1800 377 2252
Care Corner Counselling Centre: 1800 353 5800
For violence or abuse:
Big Love Child Protection Specialist Centre: 6445 0400
PAVE Integrated Services for Individual and Family Protection: 6555 0390
Project StART: 6476 1482