A bad feeling at the company will only harm your efforts to be a transformational leader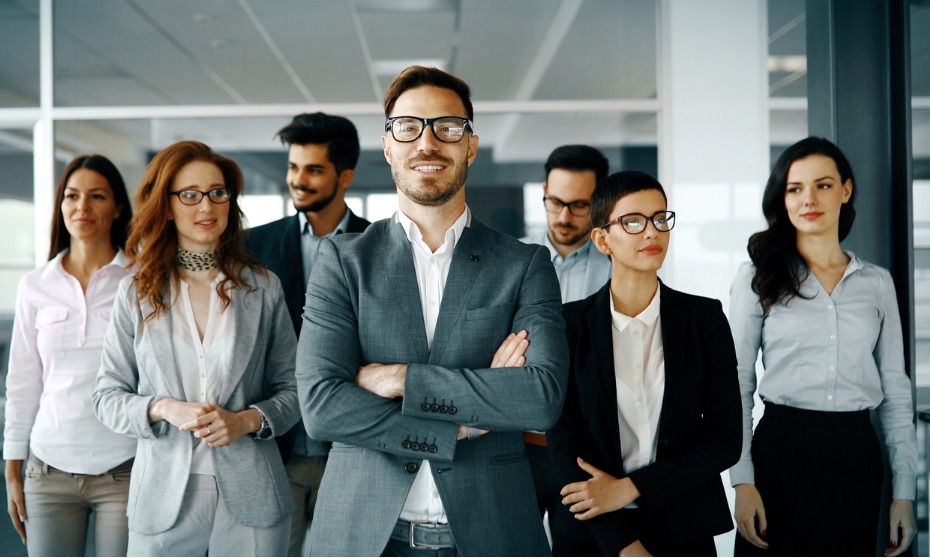 Let's face it — you may be doing your best to transform yourself, squeezing time out of your busy day to become all kinds of tech- and data-savvy, while pushing to get heard at the table, but if HR doesn't have clout with the organization's employees and leaders, all your efforts will be in vain.
Unfortunately, some HR professionals still can't shake off the legacy of being the hated, or worse, ineffective function, so how can you rise above it all and claim your place as a valued business partner?
READ MORE: Why HR transformation fails to be a 'genuine success'
HR blamed for the company's failures
If you do a quick online search, you'll see that many other lists about HR's "faults" are quite similar. Most accuse HR of things like:
Siding with the company instead of employees
Being the company police — focused on rules and inflexible on policies
Incompetent — only knows HR and nothing else about the business
However, it's unfair to make such sweeping statements and leave them unsubstantiated. Sadly, there are enough unfavourable headlines to prove some of the faults right.
Stories about ineffective HR functions are plenty in the business world. Google's HR was recently called out for "failing", with employees staging protests to call for its investigation.
In an article published on Medium, activist employees pointed out how "Google management is failing, along with HR" as the company allegedly "progresses from crisis to crisis" — from sexual harassment to unequal pay.
"It's time to put HR on a PIP (Performance Improvement Plan) and bring in someone we trust to supervise it. It's time to escalate," the protest organisers wrote.
Employees even blatantly stated that their HR department was "broken", urging a probe into HR's "abysmal handling" of employee complaints on working conditions, discrimination, harassment and retaliation.
"Over and over again it prioritises the company and the reputation of abusers and harassers over their victims," they added. "The collateral damage is all around us. Time is up. We need third party investigators."
In a similar case, Uber's HR came under fire for allegedly failing to act on a former employee's sexual harassment complaints. She claimed she even faced repeated retaliation for reporting misconduct, according to a complaint document seen by HRD.
The former engineer alleged she faced "blatant retaliation, including denial of promotions and raises, unwarranted negative performance reviews and placement on an oppressively demanding on-call schedule that had detrimental effects on her health. She was also threatened with termination".
Then, there are cases of ineffective leaders. Snap Inc's former head of people and security, Jason Halbert, left the company in January this year, just months after joining the firm. Halbert had allegedly contributed to the social media firm's notorious toxic culture and was told off for making inappropriate comments to colleagues.
Following the allegations by an employee, Halbert was made to report to Imran Khan, chief strategy officer, instead of CEO Evan Spiegel. However, Khan left soon after.
How HR can regain trust and respect
The damning examples don't apply to all HR professionals but they should serve as cautionary tales. There are also complaints on the smaller scale that could be just as harmful for HR's reputation, including easily accessible online reviews of companies by former employees.
READ MORE: How can HR be more than the company police?
Can HR rebuild their reputation and play a more transformational role? Karan Grewal, Senior Regional Talent Development Manager (APAC) at Foodpanda believes it's possible but it will require dedication and lots of hard work.
"A lot of HR leaders that I've met, they tend to rule with fear," Grewal told HRD. "Personally, I completely disagree with it. So that's why within our teams, we try and move away from that.
"And the reason why we say that is we believe we are hiring adults. But the current systems in place in organisations it's like they're hiring kids and putting them 'in a box'. These are the policies. These are the rules. If people step out of the line, you will be punished.
"Because of that, you don't get great ideas, people tend to be disengaged, unhappy in the organisation, and they tend to stop performing after a while."
So how do you overturn that reputation? Grewal said the key thing is "very regular" communication and developing higher EQ skills. Whether you do it through town halls or weekly huddle, he believes it's crucial to be transparent with the entire organisation.
"[You need to] paint a real clear picture of what is happening and what isn't happening," he said. "I think, first, you build the trust with employees in the company. And then when it comes to HR working with senior managers, you need to kind of know that it's all about how much value you can bring to the organisation."
For senior leaders, he suggested banking on business cases, showing clear ROI and using data analytics.
For employees, it's all about understanding their diverse needs and being flexible.
"If you're an HR person, you need to develop a high level of EQ, so that it becomes a lot easier to kind of deal with people," he said. "You keep your emotions under control and be a lot more self-aware.
"So develop your EQ skills. Be interested with everyone in the organisation…from the lowest part of the organisation all the way to the top. You need to know what everyone is thinking, right?
"And as much as you can, try and push for a seat on the senior management table… so that HR knows the direction of the organisation… so that everyone is aligned in terms of what [everyone] needs."
Catch Karan Grewal at the HR Leaders Summit held on 3 October at Hilton Singapore. Click here for more details.