'Don't hesitate to continue wearing a face mask if you feel more comfortable doing so'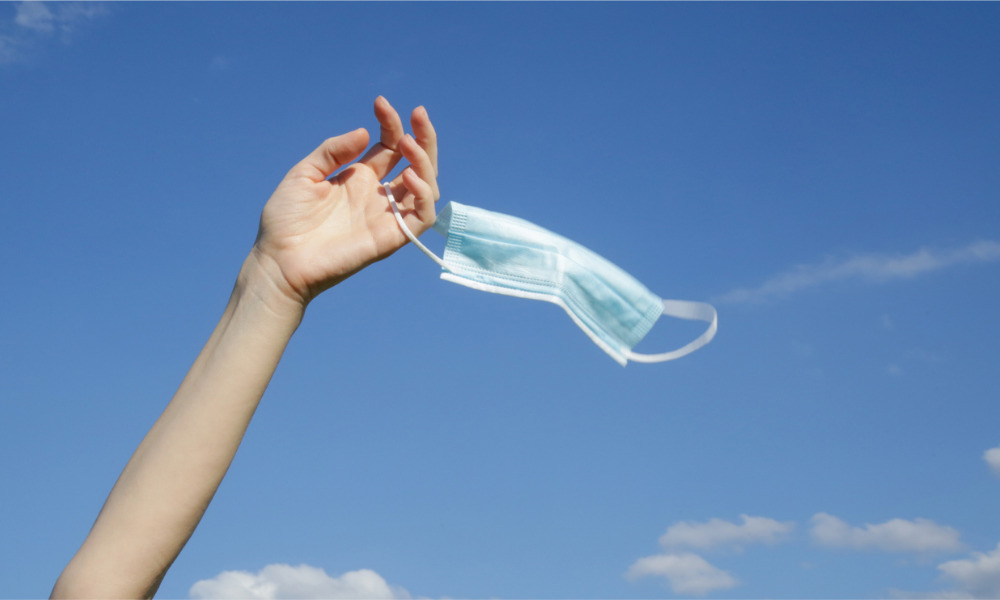 For corporate employees of tech giant Apple, mask wearing will now be optional following an update on the company's protocols against COVID-19.
In an email obtained and reported by The Verge, Apple informed its staff that mask-wearing is no long a requirement for "most locations."
"We are writing to share an update to our current protocols. In light of current circumstances, wearing a face mask will no longer be required in most locations," said the tech giant in the email quoted by The Verge.
Despite dropping the mandate, however, Apple acknowledged that some employees may want to continue wearing masks and urged other staff members to respect each other's decisions on them.
"We recognize that everyone's personal circumstances are different," said Apple. "Don't hesitate to continue wearing a face mask if you feel more comfortable doing so. Also, please respect every individual's decision to wear a mask or not."
Apple, which is headquartered in Cupertino in California, dropped its vaccine mandate despite rising COVID-19 cases in the United States due to the BA.4 and BA.5 subvariants of Omicron variant.
Read more: Mask mandates return to California schools
In California, masks are no longer required indoors, but are still strongly recommended. They are only required when determined by the local, state, or federal regulators, or workplace safety guidelines.
According to the state government, employers must provide unvaccinated employees respirator masks that are certified by the National Institute for Occupational Safety and Health for voluntary use. They can be worn while working indoors or in a vehicle with others.
The recent spike in cases, however, raised a debate for some county offices if they would reinstate masks mandates again. The Los Angeles County decided not to, as well as the cities of Pasadena, Long Beach, and Beverly Hills.